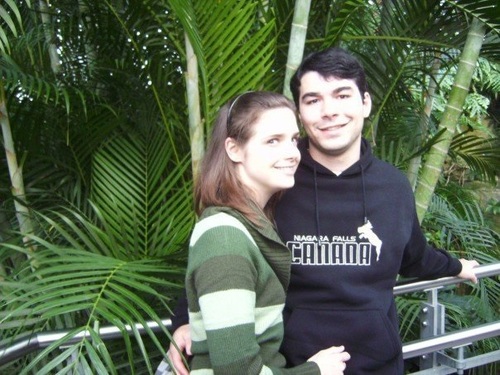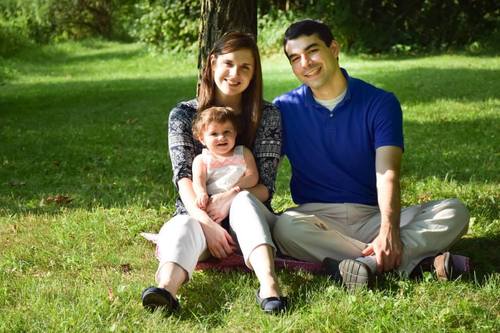 Date of Marriage: 07/10/2010
Did you meet before, during, or after your time at Walsh?: Before
Where did you meet?: Central Catholic High School
How many children/pets?: 1 Daughter, 1 Cat
How They Met:
"We met through a friend and our first conversation was about Lord of the Rings. Jorden was sweet, smart and very cute! It took a few years before we started dating, but I knew he was my soul mate! We'll celebrate 10 years as a couple in July!"
The Proposal:
"Jorden had returned home from a family trip to Florida and asked me to come meet him in the Grove parking lot over Christmas break. I was staying on campus to work on my Honors thesis and he came to surprise me. I was definitely surprised when he got down on one knee, in the snow, and asked me to marry him!"
Where Are They Now?:
"We live in Perry Township (Canton) in our first home. We have a 1.5 year old daughter and a cat named Mister. Between the two of them, they keep us on our toes! We couldn't be more grateful for our lives together, we're very blessed!"