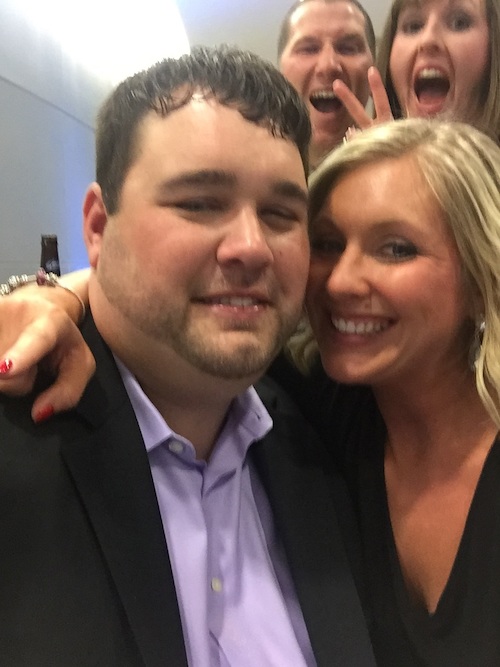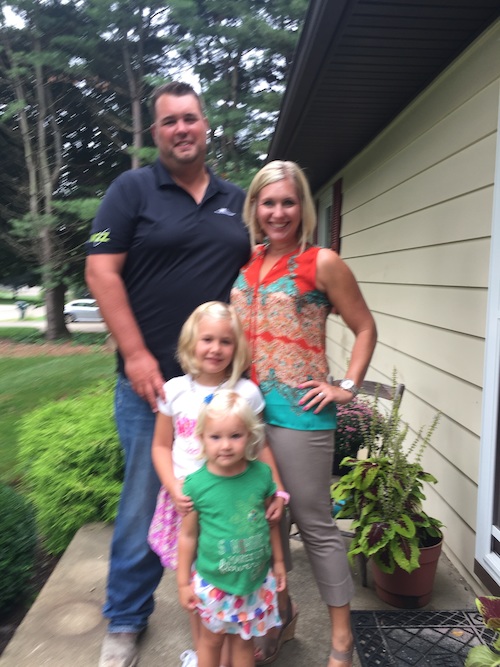 Date of Marriage : 11/14/2009
Did you meet before, during, or after your time at Walsh?: During
Where did you meet?: Ted Spatkowski's PE class
How many children/pets?: 2 girls
Share Your Story :
"We had several classes together the fall of 2005, I had recently broken up with a boyfriend and was not interested in dating at all. Logan and I kept running into each other outside of class and had mutual friends. I honestly thought he was kind of rude, he was always late to class and looked like he always wore the same shirts. I had no idea he was late to class because he lifting before and had to shower (thankfully!) or he had MANY Walsh PMA shirts and they were clean! We started talking and he was persisent enough that we began dating the fall. We dated for 3 years and both got jobs locally and have been together since that fall."
The Proposal:
"In December of 2008 we were out to dinner at Uncle Primos and we had driven there separately. We ate and when the bill came he has to leave suddenly, he gave me money and took off. I thought that was strange and in the short drive home I was suspicious that something was up. When I pulled in the driveway and put the garage door up there was a handmade sign of Christmas lights in the garage that said, "marry me?" He had rushed home to set everything up! Logan was inside on one knee and asked me to marry him, I of course said yes!"
Where are you now?:
"We have been married for 7 years and have two gorgeous girls. Both of us have also completed or are working on our masters from Walsh. We reside in New Philadelphia and love our jobs and family! We spend a lot of time with my family in Stark County and love seeing our Wash family as often as possible."