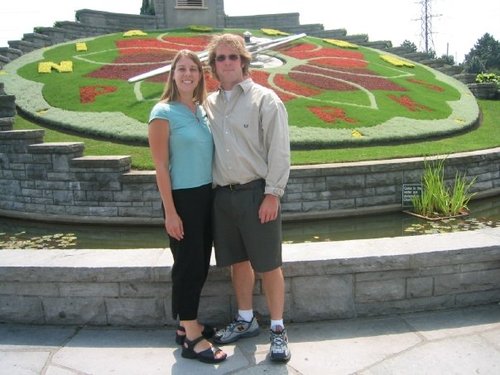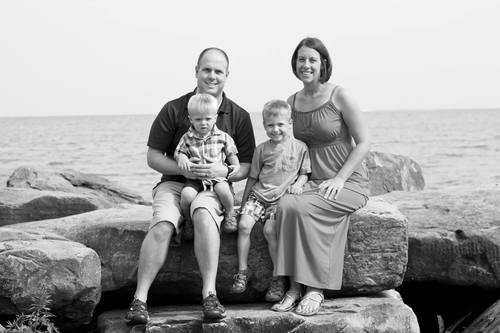 Date of Marriage: 06/12/2004
Did you meet before, during, or after your time at Walsh?: During
Where did you meet?: Alexis Hall
How many children/pets?: 2 children
How They Met:
"Megan and I first met when she was recruit and she did an overnight visit in 1998. We then met again behind Alexis Hall in fall of 1999 her freshman year. One night while a friend and I returned from off campus we heard her and here friends playing a game of volleyball, so we decided to join them."

The Proposal:
"We got engaged on Christmas of 2002. When Megan thought she opened her last gift, I told her that their was one more small gift on the tree. I placed the ring on a tree branch and when she found it, I got down on my knee and asked her to marry me."
Where Are They Now?:
We have been together for over 16 years and now reside in Ohio with our 2 boys Reilly (5) and Keegan (2).