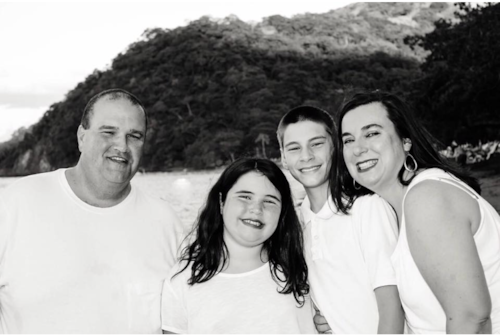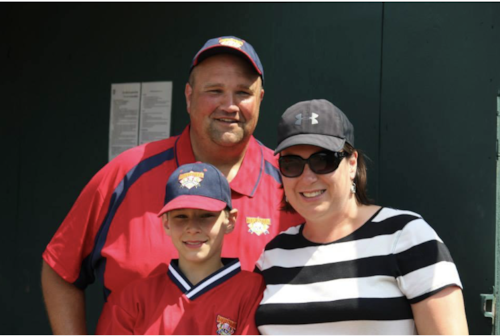 Date of Marriage : 8/8/1998
Did you meet before, during, or after your time at Walsh?: During
Where did you meet?: New Year's Eve Party
How many children/pets?: 2 children/ 2 dogs
Share Your Story :
The first time we met was mud volleyball at Walsh where Rob and his brother picked me up and threw me in the mud.
The Proposal:
I wore a ring regularly and Rob asked to see it. When he gave it back to me, he switched it with my engagement ring. When I looked down to see why it felt different, Rob knelt next to a knee and proposed.
Where are you now?:
We live in Medina, OH with our son (Andrew 17), daughter (Jessica 14) and our two golden retrievers. We spend our free time supporting our kids in their activities. 
Andy is a pitcher like Rob and hoping to be a member of the varsity team at Medina this spring. He is also on the debate team and plays travel summer baseball. He is starting to look at colleges and would like to study physics.
Jessica is a freshman, who is in the marching band where she plays the sousaphone. She is a member of Latin Club and is involved in CrossFit. She is looking to start competiting in CrossFit in the next year.