Inspired by Br. Thomas Farrell & St. Joan of Arc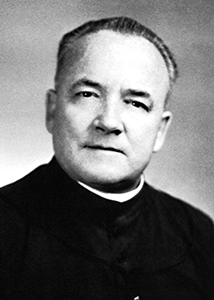 Brother Thomas Farrell, F.I.C., a founding Brother and first President of Walsh,
led seven Brothers in an expedition to open a small teacher's college in an unlikely
location. Individuals who exhibit courage and bravery balance risk against the means to achieve goals. St. Joan of Arc serves as a model of bravery and courage, as the Patroness rode into battle at the French army's side. St. Joan of Arc accepted Divinely inspired advice that guided her actions. This Cor strives to build a community of individuals who seek to learn how to lead with courage and face today's challenges with bravery.