*If you are in a mental health emergency, call or text the Suicide and Crisis Lifeline at 988.
The Counseling Services of Walsh University are multifaceted. The primary function of these services is to provide brief counseling, testing, and referral services to students enrolled in the University.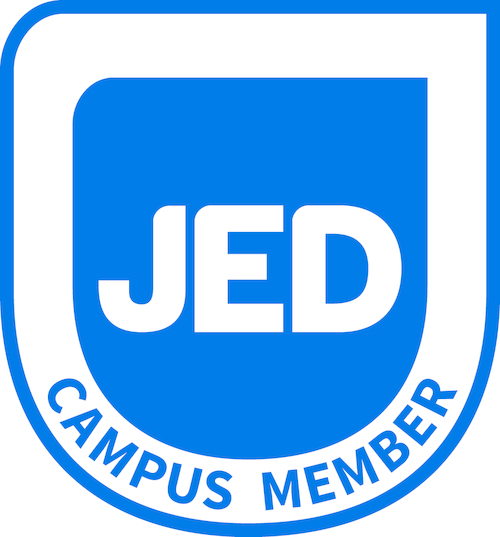 Staffed by licensed professional clinical counselors, counseling interns, and graduate practicum students, Counseling Services is free to all enrolled students. This office offers a confidential place to discuss concerns when difficult situations arise, when problems seem overwhelming or options appear limited. Focusing on helping persons explore solutions, counseling typically lasts between four and eight sessions. Groups are also available. If necessary, appropriate referrals to outside health care professionals are made.
Counseling Services is open during the Fall and Spring Semesters and follows the Walsh Academic Calendar. Students seeking counseling during summer, semester breaks, or who prefer off campus services can visit the Ohio Department of Mental Health & Addiction Services website to identify available resources in the community.
Counseling Services also processes requests for a Medical Leave of Absence.
Services Include:
Walk-in Appointments
Walk in and meet with a counselor to ask a question or get information on mental health. Walk-in hours are posted and vary each semester.
Teletherapy
Students may request teletherapy counseling appointments. Eligible students receive counseling through double encrypted HIPPA compliant software. 
Individual Counseling
Confidential individual counseling is available for a variety of personal issues including mental health and emotional problems, adjustment to college life, and interpersonal relationship issues.
Group Counseling
Confidential counseling groups are designed and offered to address mental health issues or growth objectives (e.g., self-esteem, interpersonal relationships, assertiveness training.) These are advertised by email and on MyWalsh when available.
Mental Health Screenings
Counseling Services participates in screening for Mental Health, Inc.'s National Depression Screening Day in October and National Alcohol Screening Day in April. The office also offers free online screenings throughout the year and various other screenings are available in the office.
Career Counseling
Career counseling appointments can be made to assist students in understanding career options, choosing or changing a major, or developing the skills necessary for career advancement.
Workshops and Outreach Programs
Counseling Services offers programming related to a wide variety of personal growth and mental health issues, including suicide prevention, depression, and anxiety.
Walsh University also has an Active Minds Chapter on campus that provides student-led activities and programming promoting mental health and suicide prevention.
Academic Counseling
College counselors assist students with time management and organizational skills, as well as study and test taking skills. Counseling Services offers free planners for students working on organization and planning skills.
Learning Disability Assessment
Counseling Services offers a screening for Attention Deficit Disorder. Students may be referred off campus for further testing after the initial screening.
Medical Leave
Students experiencing personal/emotional/medical difficulties leaving them unable to complete academic or social responsibilities to Walsh University may request a Medical Leave of Absence through Counseling Services. Students need to provide documentation from an outside medical/mental health provider verifying academic withdrawal is recommended.
Contact Us
Counseling Services is located in the David Campus Center, next to the Bookstore. For more information, call 330.490.7348.
*If you are in a mental health emergency, call or text the Suicide and Crisis Lifeline at 988.
All Walsh University counselors are licensed by the Ohio Counselor, Social Worker, and Marriage and Family Therapist Board. For more information, please visit https://cswmft.ohio.gov/wps/portal/gov/cswmft/
To verify a counselor's license, please visit https://elicense.ohio.gov/oh_verifylicense