MBA Program
Courses offered online or in-class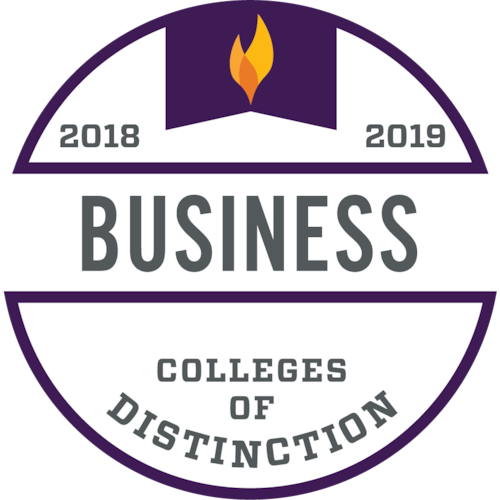 You have the desire to manage and strategize, a desire to innovate. It's about more than a better job and more money. It's about realizing your full potential. Getting your MBA degree from Walsh University may be the answer. Walsh's accredited MBA program offers a chance to earn your degree from a well respected university that understands the needs of the working adult.
With courses available in-class or online, our curriculum allows for more flexibility in completion time. While it is possible to earn a degree in any specialty in as little as 12 months, navigation of our program at a more flexible pace is also possible, allowing students to earn an MBA in just two years.
November 13 Info Session: Register Now!
RECENT HONORS FOR WALSH'S MBA PROGRAM INCLUDE:
Named a 2017 Best Online Program by U.S .News and World Report
Ranked in the Top 50 Best Value Accelerated Online MBA Programs for 2017 by Values College
Ranked #9 in the country by Online MBA Report for 2017
Recognition as a Top 50 Accelerated Program for 2017 by Affordable Colleges Online
Named a 2016 Best Online Program for Veterans
The Advantages of Walsh's MBA Program
Small classes and individual faculty contact
Accelerated (8-week) course formats
Knowledge and skills to work in the top business organizations
Flexible class schedule for working adults
The Walsh MBA program offers three specialties:
Unlike other MBA programs, Walsh University's program is designed with your busy work schedule in mind to allow for flexibility in completion time. You can earn your MBA degree in Management, Healthcare Management or Marketing online or in-class at our Northeast Ohio campus in as little as 12 months.
Classes are small and you only meet one evening per week and one Saturday per month in eight week segments. Watch our virtual information session to learn more.