Museum Studies Degree
As Ohio's premier undergraduate Museum Studies program, Walsh University's Museum Studies major provides a solid foundation in non-profit management with a dual focus on the theory of museology and hands-on experiences. The program features three tracks—history, art, and the natural sciences—and thus encompasses a broad spectrum of types of collections. All aspects of the program focus on museums' missions, policies and procedures, professionalism, codes of ethics, and sensitivity to cultural material and historical perspectives.



Samantha Schmucker - Class of 2019
Majors: Museum Studies and History
I chose to become a Museum Studies major as I realized working with museum collections would be my dream job. Through this program, I have had the opportunity to learn from local museum professionals and gain invaluable hands-on experience. I hope to attend grad school in the near future and work towards becoming a Collections Manager.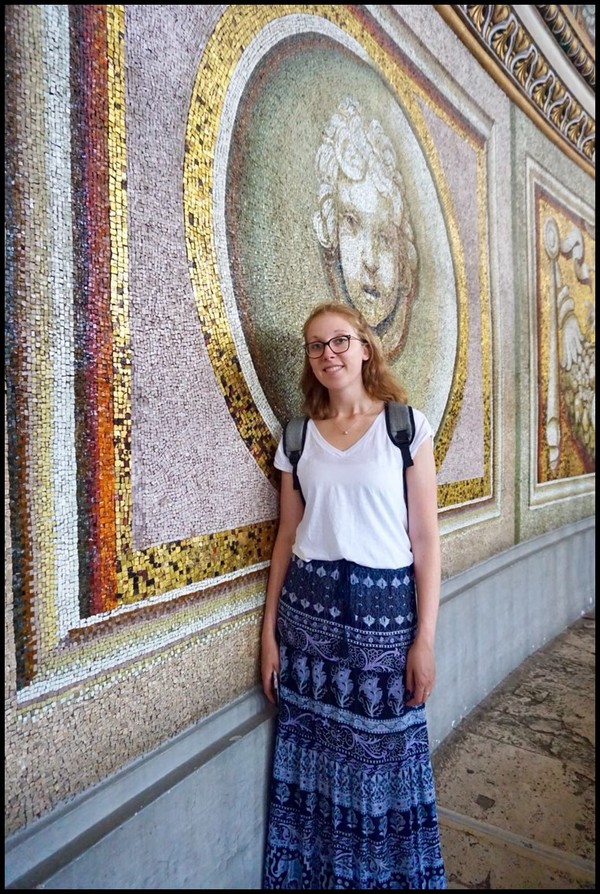 Why Walsh?
In addition, students have the option to enroll in Walsh's new 4+1 Program for non-business majors who would like to supplement their bachelor's degree with an MBA. Through the program, students simultaneously earn undergraduate and graduate credit for Walsh's MBA Prep Series courses, saving both time and money as students pursue their advanced degree.
Generally speaking, what courses will I need to take?
Students in this degree program are required to take core courses in Museum Studies, including Introduction to Museum Studies, a course for incoming freshmen that offers an overview of the civic roles of museums, basic collections care, and the types of museums and career paths. Highlights include panel discussions with professionals in area museums and an opportunity for students to visit up to four museums for oral presentations and written critiques. The Senior Seminar in Museology provides an opportunity for students to research a museological problem or topic as it relates to a specific contemporary museum. Students write a research paper on the nature of the issue and propose solutions for a real-life situation.