Earn a Bachelor's and Master's Degree in Finance in just 5 years!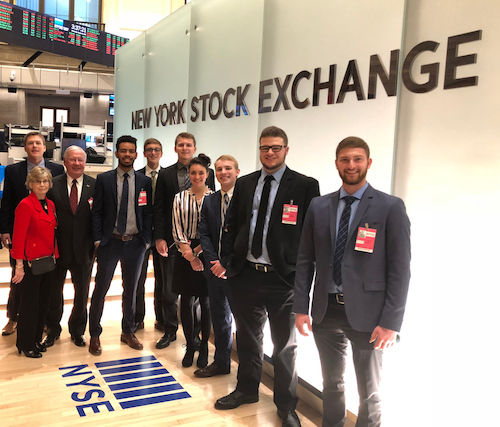 With this combined study program through Walsh University's DeVille School of Business and Case Western Reserve University Weatherhead School of Management, students can obtain their Bachelor of Arts degree and a Master of Science in Management-Finance degree in as little as five years.
Who should consider the program?
The 4+1 B.A./M.S.M. Finance Degree program is strongly recommended for students who desire to leverage their quantitative and analytic skills developed during their undergraduate studies with specialized skills obtained from a master's in finance.
Why choose Walsh?
The goal of this collaboration is to leverage the academic strengths of the Weatherhead School of Management at Case Western Reserve and Walsh's DeVille School of Business to meet the continuing education needs of students who wish to gain advanced knowledge and professional development in the field of finance by offering early admission to the MSM in Finance program at the Weatherhead School of Management.
What type of career can I look forward to with a B.A. and M.S.M. in Finance?
This additional preparation will prepare students to make immediate contributions in careers such as:
corporate finance
investment banking
equity research
investment management
risk management
corporate consulting
DeVille School of Business students will be granted an early admission decision to the Weatherhead School of Management upon completion of their junior year. This early decision will support academic advising in preparation for the transition to the Weatherhead School of Management. To be eligible for early decision, students must have earned a grade point average of 3.2 or higher at Walsh.
In addition, the student must take the GMAT or GRE exam (scoring at least in the 75th percentile is preferred). However, the Weatherhead School will take a holistic approach to reviewing the candidate's application.