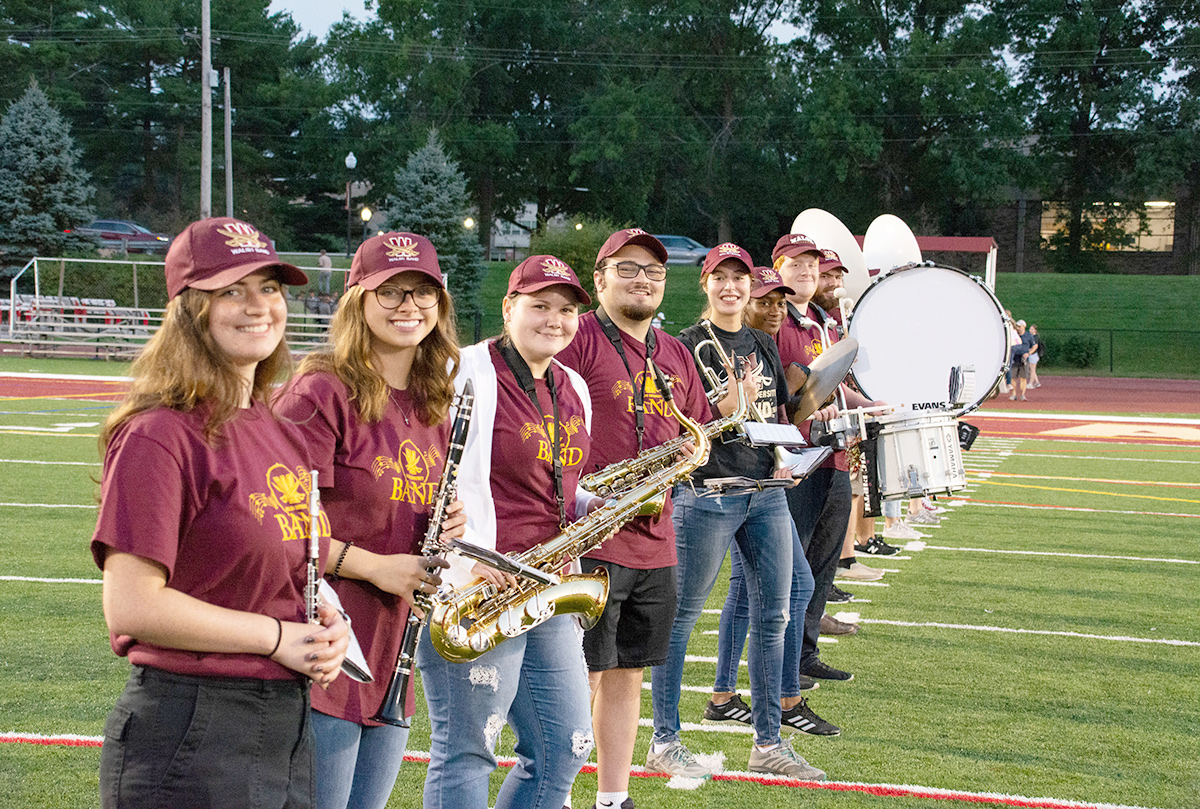 Participation in Walsh Band provides students with an opportunity to be pioneers in the performing arts at Walsh and to be part of an organization that will truly serve as the heartbeat of the institution as well as an ambassador for the University. Through musical excellence and leadership values, Walsh Band enhances collegiate experiences with unique opportunities that pave the way to many life-long friendships and memories.
This musical organization is dedicated to the principle of providing and enhancing Walsh University spirit and pride through the gift of music. There is a summer marching band camp prior to the beginning of Fall semester classes and two to three rehearsals per week during each semester, after most academic classes are over. Walsh Band performs in many capacities throughout the year and is a vibrant and diverse ensemble comprised of students representing many majors across campus.
Walsh Marching Band
Fall semester component of Walsh Band
Performs at home football games and at various campus and community events
Featured ensemble of one Ohio high school marching band show per season
Performs a combination of traditional band music, contemporary and classic rock, jazz, latin, and popular music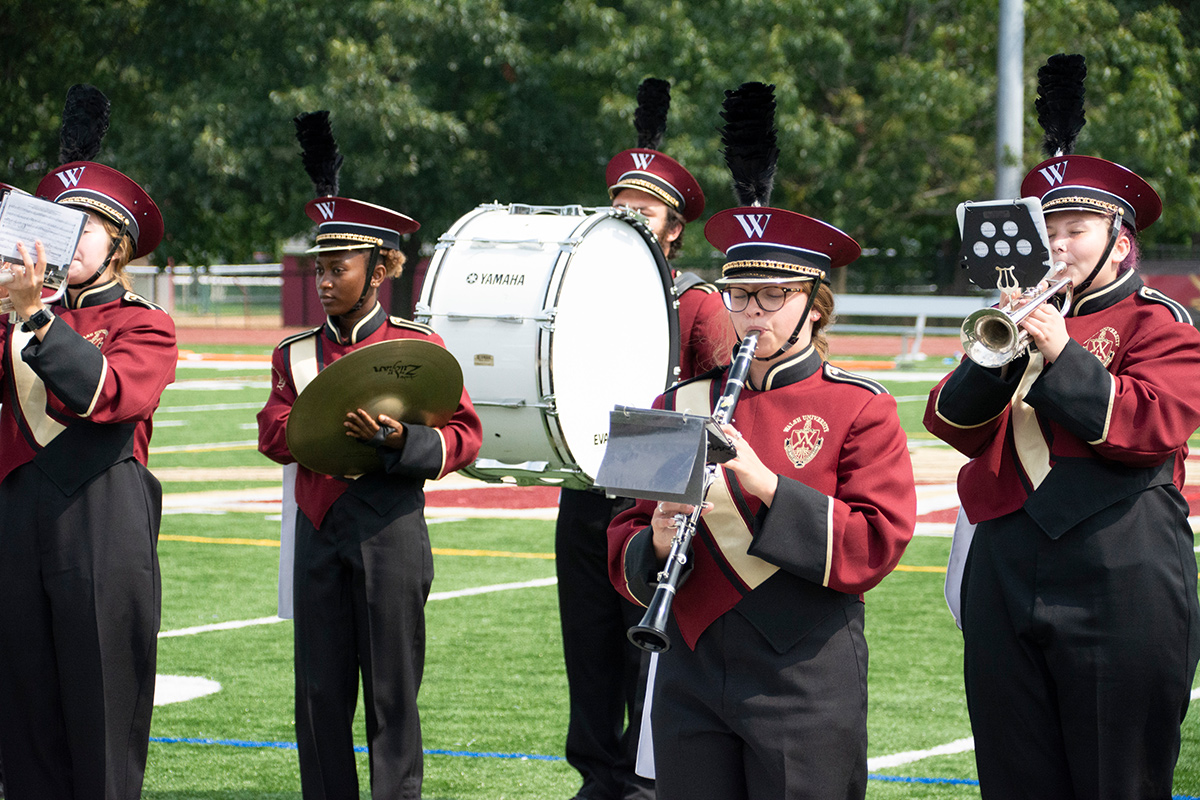 Walsh Pep Band
Late Fall and early Spring semester component of Walsh Band
Performs at home basketball games
Works in collaboration with other performing groups on campus
Walsh Concert Band
Spring semester component of Walsh Band
Performs several concerts that feature an innovative and exciting blend of music to challenge and captivate audiences
Collaborates with other music groups and artists in concert settings
About the Director
Thomas Roblee is an Assistant Professor of Music and Director of Bands at Walsh. He has a B.M. in Music Education from SUNY Fredonia and a M.M. in Music Performance from the University of Akron. Mr. Roblee has conducted and performed in a variety of capacities throughout the United States and continues actively with the Ohio Music Education Association and Educational Service Centers of Ohio, presenting lectures, performances, and collaborative demonstrations of music.
Scholarships
Walsh University will offer a limited number of scholarships to entering freshmen and transfer students wishing to participate in Walsh Band. If you are interested in learning more about these scholarships, please complete the information here or contact our Director of Bands, Thomas Roblee at troblee@walsh.edu or 330.490.7505.