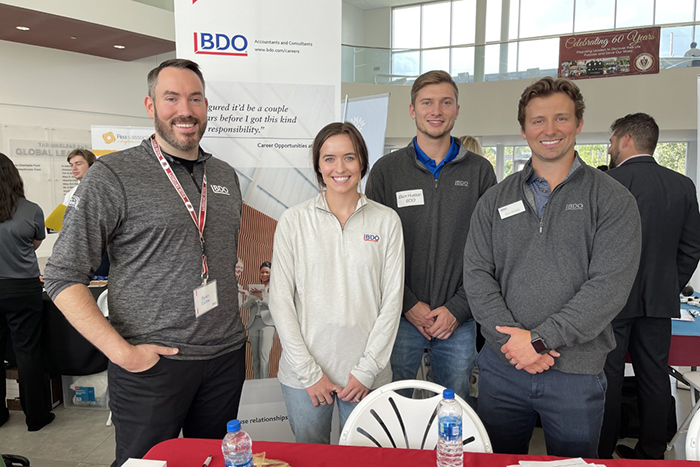 Alumni in Residence program will provide students the opportunity to meet and interact with alumni professionals who will have scheduled office hours on campus. These alumni will be available for students and fellow alumni to access for career coaching, mentorship, mock interviews, internship advice, resume reviewing and more.
Career in Classroom initiative will expand on the popular Professor for a Day program of the past by creating regular opportunities for alumni to return the classroom to share real-world application of degrees in their professions.
Mentorship is a great way for alumni at any stage of their professional career to serve as a mentor to our students to help guide them through their collegiate career and beyond.
Alumni employers and business owners can post internship, job and externship opportunities for our students by posting opportunities on Handshake, the preferred job posting site for Walsh University.