Walsh University is ranked #1 in the Top 15 Hideen Gems in Ohio by Ohio Schools Guide and we appreciate your interest and desire to employ our exceptional students. Walsh University students have developed skills that are essential to workplace success, including critical thinking, effective communication, and strong work ethic. We are committed to helping you identify outstanding career-ready undergraduates, graduates, and alumni for your organization.
We are a Handshake Campus! 
Posting opportunities, scheduling on-campus interviews, or registering for one of our upcoming recruitment fairs can now all be done by visiting our Walsh University Handshake page.
New to Handshake? Learn more here.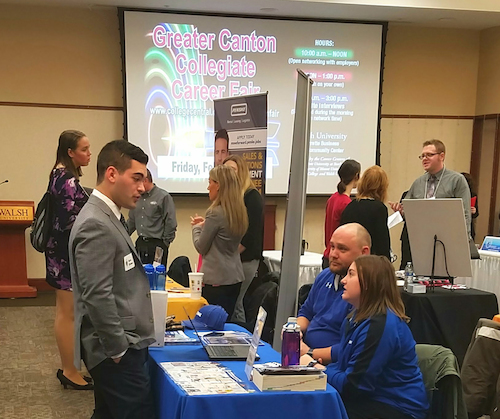 Hire an Intern
The Walsh University Career Center abides by the NACE Official Position statement regarding U.S. Internships. Please click here to review this position statement.
Should you need assistance developing an internship program, please contact careercenter@walsh.edu.
Click here for Walsh University Internship FAQs.