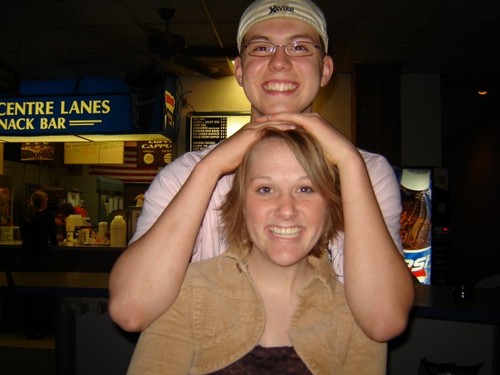 Date of Marriage: 10/17/2015
Did you meet before, during, or after your time at Walsh?: During
Where did you meet?: Walsh - GE 100 (FYI, for us)
How many children/pets?: None yet
How They Met:
"Ben's first memory of me was when I was late for Power Point testing in orientation. He thought, "This girl looks like a handful." When school officially started, my car got broken into and Ben and two of his friends ended up scraping the broken glass from my car and taping up my windows. That didn't do much to disavow his notion that I was a handful. Ben and I were best friends for 2.5 years before we started dating during our junior year. The best man at our wedding was another one of the guys scraping the glass out. Of our 18 attendants (yes, we know that's nuts), 9 attended Walsh. It was very special for us to celebrate our marriage back where it all began - on campus."
The Proposal:
"Ben proposed at Walsh. He was living there while working for Residence Life. He played guitar for me, playing three songs that were important to us throughout the course of our relationship. The last one was, Train's "Marry Me." He dropped to one knee and the engagement ring was folded up in a "roommate request form."
Where Are They Now?:
"After dating long distance for the better part of 5 years we are happily roommates and enjoying married life."