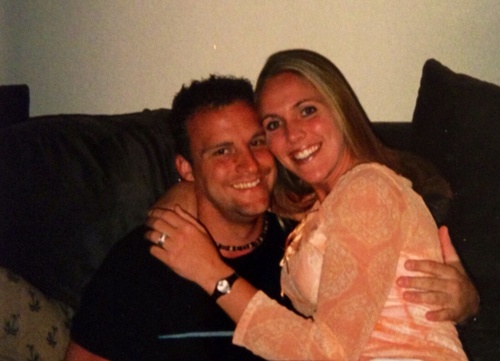 Date of Marriage: 07/18/2003
Did you meet before, during, or after your time at Walsh?: During
Where did you meet?: Officially at an off-campus party
How many children/pets?: 1 boy (3-yr old)
How They Met:
"We were both athletes and I first saw him in the cafeteria during pre-season in the late summer of 1997. I was sitting with my volleyball team & asked them if any of them knew who he was. I said that I better find out because I was going to marry him! We all laughed, & laughed again 5-1/2 yrs later when we DID get married."
The Proposal:
"Dinner, flowers, completely alone."
Where Are They Now?:
"Living in Jackson township. Dated 5-1/2 yrs and married in 2003. Another 9-1/2 yrs later finally had a son, Brode Walter. Love traveling, going to lake, and being outside."