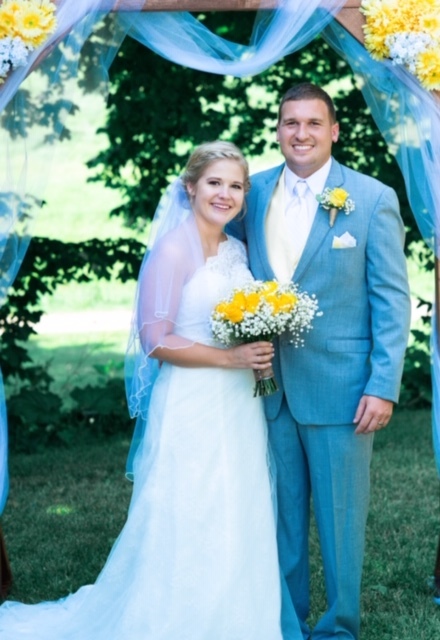 Date of Marriage : 06/30/2018
Did you meet before, during, or after your time at Walsh?: During
Where did you meet?: The computer lab in Oliveri Towers!
How many children/pets?: We have one dog named Bernie and two cats named Felix and Flo!
Share Your Story :
We met downstairs in the computer lab of Olivieri Towers! We didn't know each other but after our first hello, we were inseparable! We didn't know we were both education majors and we would soon be seeing each other a lot more! We started dating and have been inseparable ever since!
The Proposal:
I was finishing up student teaching and I was headed back to my classroom! When I walked in, I was greeted by a slideshow of pictures of Dylan and I over the years. At the end of the slideshow, it said to turn around. When I did, my students had spelled out,"Will you marry me?" and in walked Dylan! He got down on one knee and we began planning the rest of our lives!
Where are you now?:
We currently reside in Creston, Ohio! Dylan is now a Varsity Assistant Basketball Coach and we are both teaching and loving every minute of it! We are all about traveling and learning about new places in our summers off!