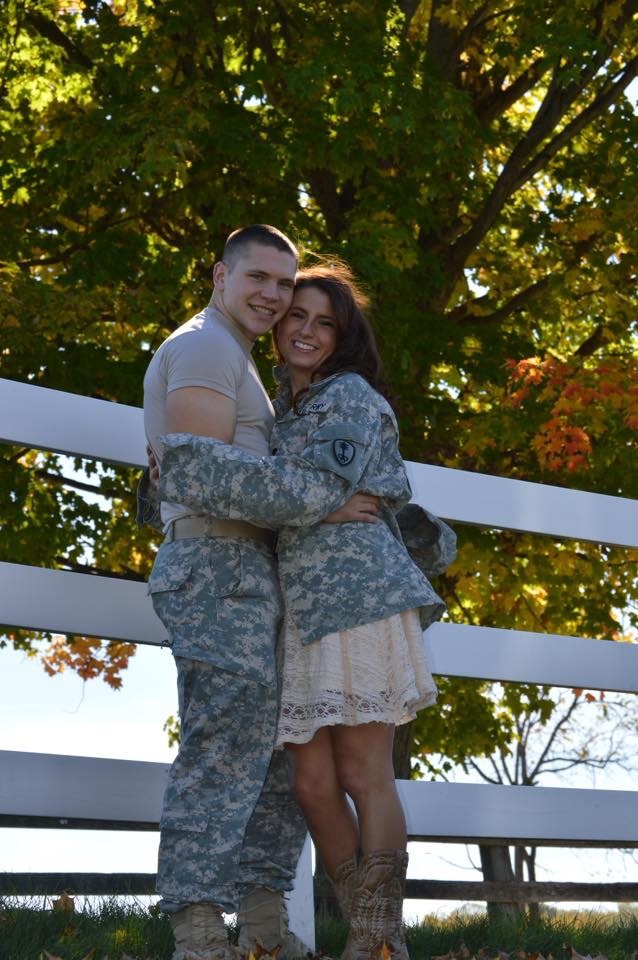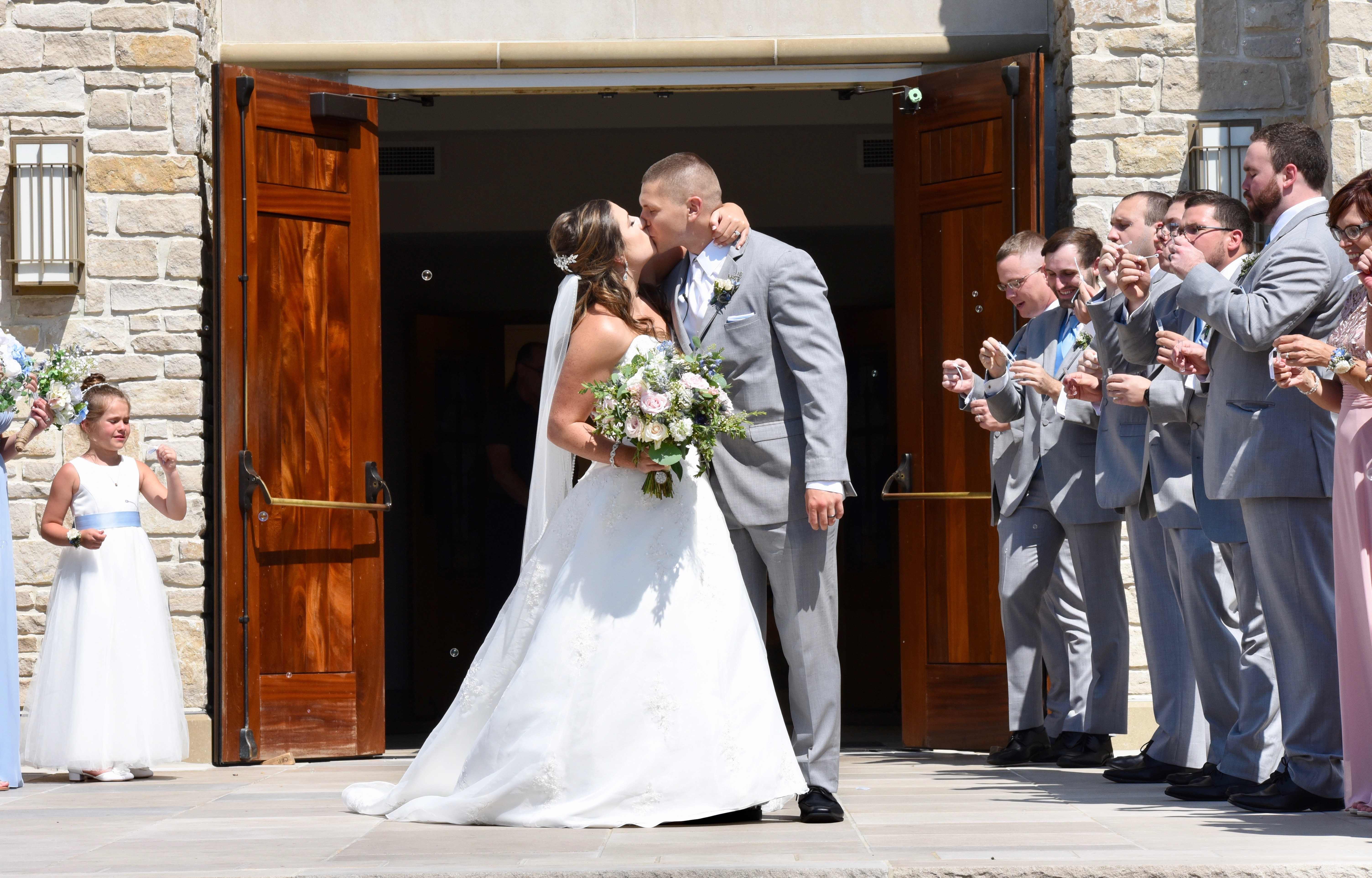 Date of Marriage : 07/20/2019
Did you meet before, during, or after your time at Walsh?: During
Where did you meet?: Mutual friends at Walsh
How many children/pets?: None yet!
Share Your Story :
Natalie had a crush on Jared the day she met him. Through mutual friends, their paths crossed. Right when Natalie and Jared started dating, he had to leave for a year for deployment in Guantanamo Bay. Long distance from the start was challenging, but they persevered after sending many handwritten letters and care packages back and forth. It didn't help that the WiFi was terrible and they could barely text, so he had to purchase minutes for phone calls, and could never video chat. Jared also completed grad school at Walsh completing his Masters of theology degree in dec of 2018. They both work in Akron, Ohio and work with teenagers.
The Proposal:
Jared proposed to Natalie on the Hoover Park bridge on Saturday, September 30th, 2017. He had it well planned out: he lined the bridge with flowers and had a photographer hidden in the woods to capture the proposal on film! That park has a lot of symbolism for us because it was a on walk there before he got deployed that we decided to stay together in our relationship.
Where are you now?:
Medina, OH