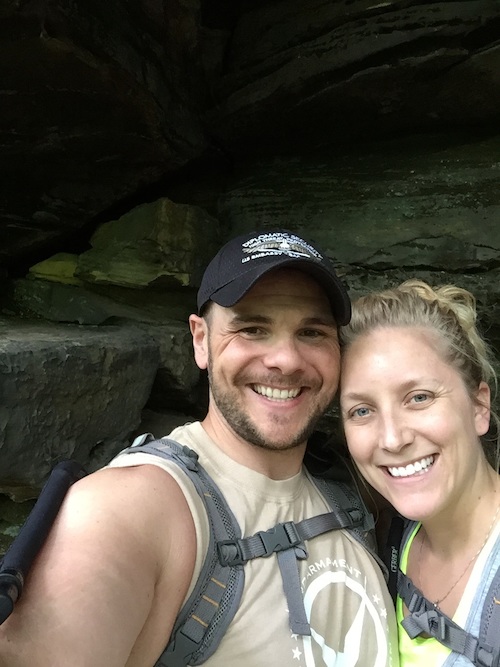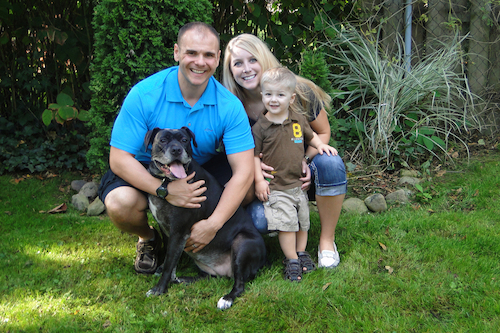 Date of Marriage : 08/04/2007
Did you meet before, during, or after your time at Walsh?: During
Where did you meet?: At a 70's themed party
How many children/pets?: 1 boy Liam with another little girl on the way with a dog Bell
Share Your Story :
"We met freshmen year at a party and never looked back, we have been together since 2003 and best friends ever since. We had similar friend groups so we managed to attend many events together and during sophomore year we both applied and got offered RA positions and spent many hours training with Walsh staff and fellow resident lifers! After graduation I applied to he a hall director while working on my masters at Walsh. I was offered the position and soon after Christine and I got married and moved into Alexis Hall together to supervise the building. The Walsh community was our family for over 7 years, and we owe much of our success and friendships to Walsh. As a guidance counselor now I get the opportunity to market Walsh as a top notch academic school and also a place to have that family feeling. For me it provided me my family!"
The Proposal:
"We both grew up loving the outdoors so I took Christine on a fishing trip but after a few casts I needed her to reel in my line as I had to "do something really quick" as she reeled in the fishing lure she noticed that there was a fake engagement ring on it and as she turned around I was on one knee with the real ring proposing. She said yes!!!!"
Where are you now?:
"We reside in Stow Ohio and both love our jobs and our situation."