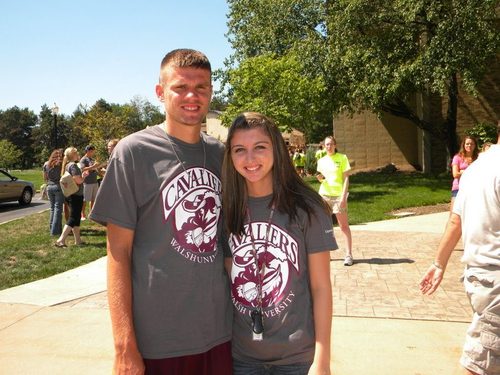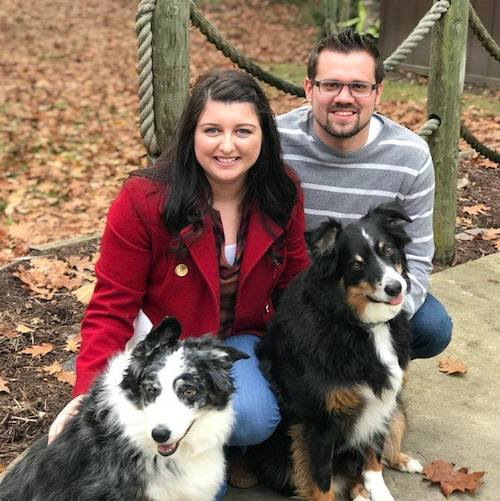 Date of Marriage: 09/26/2015
Did you meet before, during, or after your time at Walsh?: Before
Where did you meet?: Pfeiffer Middle School- Perry Local Schools
How many children/pets?: Expecting our baby boy on June 17, 2018.
How They Met:
"It all started in 2007. We were both in the 8th grade. Johnny played basketball and I cheered. Every game I would watch him and hope that one day I would bring up the courage to talk to him. One day in Mrs. Patron's English class, we started talking and the rest is history..."
The Proposal:
"For Valentine's Day, Johnny decided to plan a whole day worth of dates. We started out ice-skating at Lock 3. Followed by dinner at Table Six. After that, we headed to a movie. After driving through a blizzard, he told me plans were changing and he would find something for dessert at home. Once we got to our apartment, I got my pajamas on and was getting ready for bed when I smelled something burning. I came out to see a table filled with flowers, candles,  and a cake that read "Will you marry me?" I turned around to see my best friend on his knee."
Where Are They Now?:
"Johnny and I have been married a little over 2 years. We are excited to grow our family, and welcome our baby boy in the world this Summer. Johnny is a nurse in the CCU at Aultman Hospital. I am currently working as an Admissions Counselor at Walsh University, and finishing up my Master's in School Counseling. We enjoy traveling, hanging out with friends and family, and trying new restaurants."