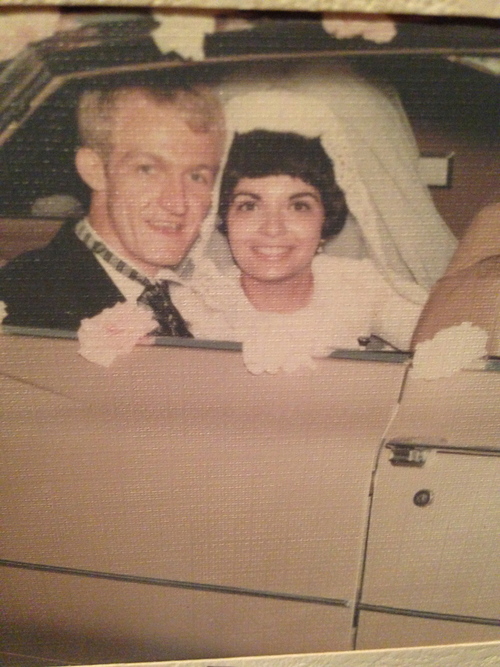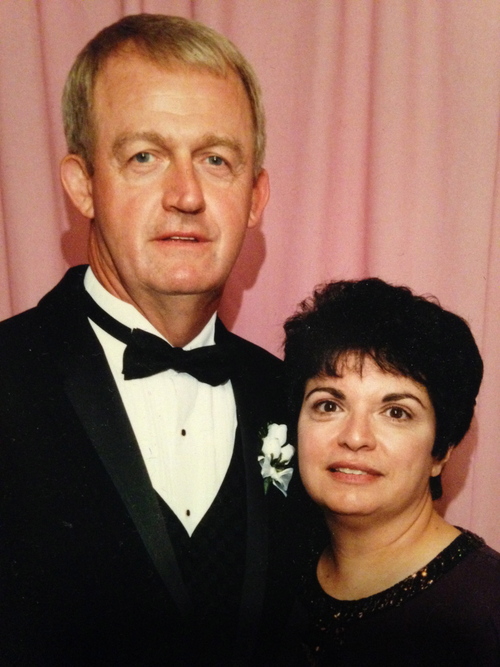 Date of Marriage: 08/23/1969
Did you meet before, during, or after your time at Walsh?: During
Where did you meet?: Walsh University (Walsh College at the time)
How many children/pets?: 2 children
How They Met :
"It was the fall of 1967. The buzz on the Walsh campus was that two super basketball players were transferring from Kent State University -- Joe Eaton and Bill Polinsky. I wasn't into sports, so I really didn't care (but I did think they were cute!). However, practically the entire school was going to the Walsh-Malone basketball game in January, 1968, so I went with a large group of friends. Walsh won the Mayor's Cup that year, and, of course, Joe and Bill led the team. We all stormed onto the floor after the game. All of a sudden, Joe stepped right in front of me, so I congratulated him. He bent down and kissed me. I was shocked!!! Afterward, my group of friends went to one of the local bars. Joe went to every bar in town looking me. He finally found me at Strouble's which was on Portage. He took me home, and we've been together ever since!"
The Proposal:
"There was never really a formal proposal. We knew after our first date that we wanted to get married. We went shopping together for rings, and I picked one out from Gasser's Jewelry Store. We got engaged on August 23, 1968 at my parents' home. There was a little religious ceremony and a big party afterward with family and friends. We got married the following year on August 23, 1969. We graduated from Walsh in May of 1970. We were the first married couple to graduate from Walsh College. We had our picture and our story published in the Canton Repository."
Where Are They Now?:
"Joe and I have been married for over 50 years. We have had a very wonderful and a very blessed life together. We have never lived more than three miles from Walsh. Our first apartment was on East Maple, across from Clearmount Grade School. Currently, we live just a stone's throw from campus. Both Joe and I had very rewarding careers in education, but are now retired. We have two children and five grandchildren, all of whom live in Raleigh, so we make many trips south. Dana is married to Kevin Bottomley; their two daughters are Grace (born 2012) and Ella (born 2014). Jeff is married to Kristen Paradis; their two sons are Teague (born 2013) and Liam (born 2015) and daughter Emerson (born 2017 on my birthday!). Besides each other, they are the loves of our lives. Joe has served on the Walsh Alumni Board and Advisory Board, and was honored with the Distinguished Service Award. I served on the Walsh Education Board and Walsh Womens Committee. Joe goes to many Walsh basketball games, and we try to support most activities at Walsh. We are grateful every day that Walsh College brought us together."