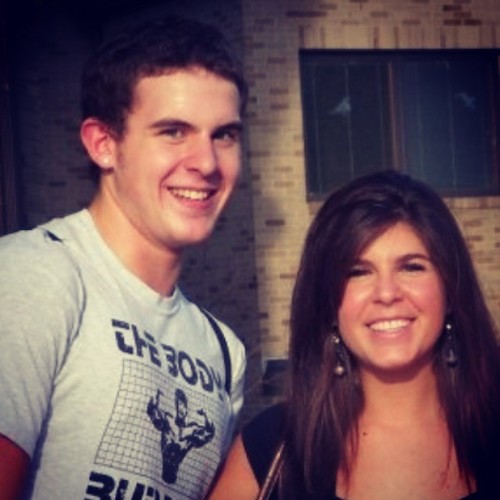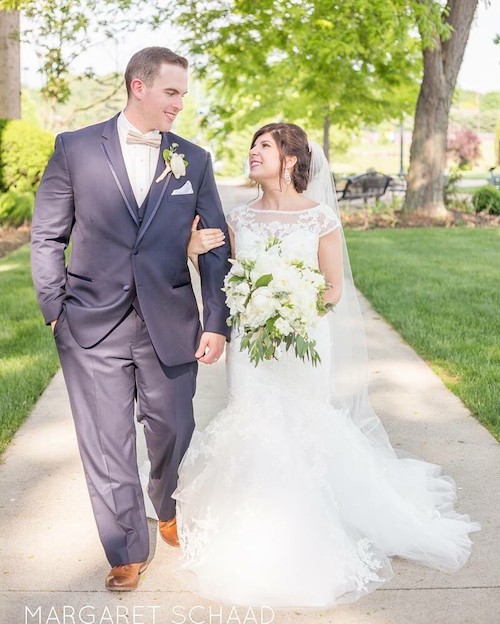 Date of Marriage: 05/28/2016
Did you meet before, during, or after your time at Walsh?: During
Where did you meet?: Matriculation Ceremony during Opening Weekend
How many children/pets?: One daughter
How They Met:
Before our first day of classes, we met outside while waiting to walk into the Cecchini Center for Mass. We were paired to walk side by side into the gym together before the first official day of classes. Michael always claims that he switched places with the person in front of him so that he could walk down the aisle next to me. In actuality, I sat next to Michael during our first class as freshmen in Dr. Dunphy's Chemistry 101. I sat next to him since he was the only familiar face I recognized. We quickly became best friends and study partners. Michael always joked with me during our time as freshmen that we would walk down the aisle again one day! However, it took Michael six years to finally ask me on a date. Six months later, we became engaged and we wed on May 28th, 2016 on Walsh's campus. 
The Proposal:
Michael recreated our first date and proposed after six months of dating. We had dinner at the Rosewood Grill in Hudson, Ohio and had planned to go to his parents' house afterwards for a glass of wine. Michael had a different plan though; Michael had my siblings and parents hiding at his parents' house. Michael's parents distracted me by showing me pictures of Michael as a baby, while he snuck my family into a neighboring room. Michael called for me into a different room and kneeled in front of both of our families. I think I said "yes" without him finishing the question!
Where Are They Now?:
Gretta graduated from the Ohio State University College of Dentistry with a Doctor of Dental Surgery Degree on May 6th, 2016 and moved from Columbus back to the Akron/Canton area. She is a general dentist at Canton Pediatric Dental Center. Michael graduated in 2016 with his MBA in Healthcare Administration from Walsh University. Michael serves as the Executive Director for Mulberry Gardens in Munroe Falls, Ohio. They welcomed our greatest blessing of all, Ava Josephine, on September 20th, 2019.