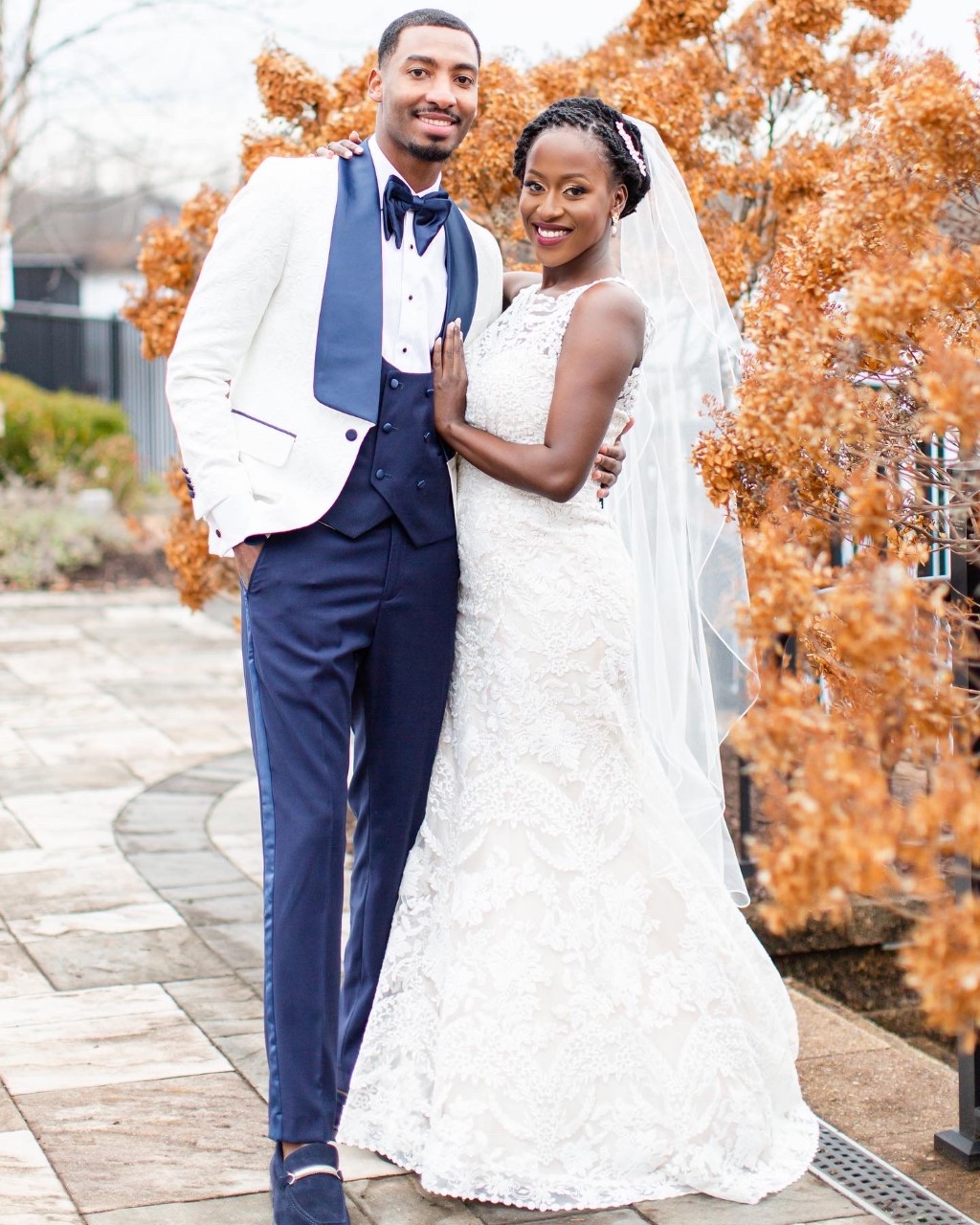 Date of Marriage: 02/06/2021
Did you meet before, during, or after your time at Walsh?: During
Where did you meet?: Wedding of a Walsh Alumni
How many children/pets?: 1 child
How They Met :
"I met Hyacinthe at my friend's wedding on October 26th, 2018. According to her, she heard good things about me from her sister but we never met or spoke to each other before the wedding. On the day of my friend's wedding, she told her friends she was going to meet her future husband. We danced all night on that day, I loved her energy. Surprisingly, she was working for Walsh during the time I was pursuing my MBA degree at Walsh. On New Year's Day (2021), we got engaged."
The Proposal:
"I proposed to her on New Year's Day (2021) at her parent's home. I told her I had a late Christmas gift for her. She opened her gift and it was a painting of a Hyacinth flower (which is her name) with the words, 'Will you marry me?'"
Where Are They Now?:
"We are currently living in Cuyahoga Falls, Ohio with our beautiful daughter Ciana Marie Odaymat enjoying parenthood."