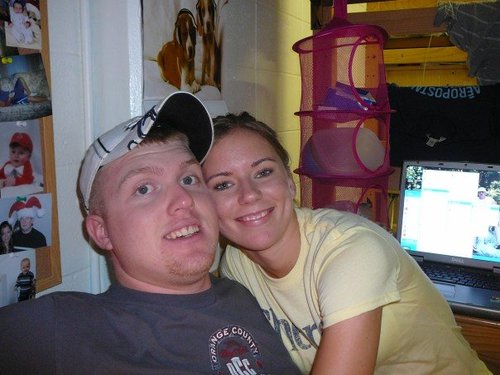 Date of Marriage: 08/21/2010
Did you meet before, during, or after your time at Walsh?: Before
Where did you meet?: At a high school track meet
How many children/pets?: 1 Daughter - Braylee, Age 6
How They Met:
"Ryan and I went to different high schools but we ended up meeting at a track meet our sophomore year and hit if off. He looked me up in the phone book (yes...the phone book!). Shortly after, we shared our first date in which we took a walk to the local movie theater to watch "Piglets Big Adventure." It was the only movie playing that weekend in our small town. After high school, we eventually both attended Walsh where we spent countless days hanging out in the dorms, enjoying intramural bowling, and playing guitar hero."
The Proposal:
"The May after graduation, Ryan took me out to dinner at the Macaroni Grille (our favorite at the time). We enjoyed the evening and ended up at Price Park in North Canton. He popped the question under the gazebo and of course I said yes! We were married in 2010 at Our Lady of Peace Church."
Where Are They Now?
"Sarah & Ryan have been together for 16 years - their family includes a six-year-old daughter, Braylee, and Peaches, their dog. Sarah & Ryan both work at Surgere, a local software company. Sarah serves as the Director of Marketing and Ryan as the Purchasing Manager. The family attends Faith Family Church and resides in North Canton."