September 27-29, 2019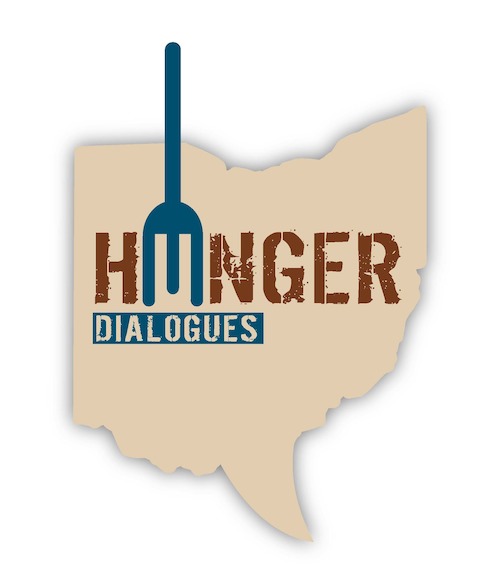 The Ohio Hunger Dialogues invites all stakeholders interested in addressing hunger and food insecurity in Ohio to attend. This dynamic dialogue seeks to engage attendees in conversations to share knowledge and insights; and to collaborate on best practices and solutions around the systematic issues of hunger and food insecurity in Ohio communities.
Registration
Registration for the 2019 Ohio Hunger Dialogues is now open! 
Tentative Schedule
Friday, September 27, 2019 at Walsh University (cost included in registration - but must register - limited spaces)
2:00 to 5:00 p.m. Canton City Food Resources Bus Tour
5:00 p.m. - 6:00 p.m. Discussion and light snacks
Saturday, September 28, 2019 at Walsh University
8:00 to 9:00 a.m. Registration, Check-In
9:00 a.m. Welcome
9:30 a.m. BREAKOUT PANELS AND DISCUSSIONS
National and Community Service Opportunities for Students and Organizations (AmeriCorps VISTA)
Food and Education
Food Policy
Food Access and Technology
Food and Culture
10:45 a.m. Break
11:00 a.m. BREAKOUT PRESENTATION SESSIONS
Health and Nutrition
A Place at the Table
Connecting Campus and Community
12:00 p.m. Break
12:15 p.m. LUNCH AND KEYNOTE, Erin White, Community Food Lab, Raleigh, NC
1:30 p.m. INTERACTIVE BREAKOUT WORKSHOPS
Narrative and Community Storytelling
Pantry Experience
Innovation Lens (including Micro-gardening, Nutrition, Design Thinking)
Gardening and Farming
3:30 p.m. Break
3:45 p.m. Introducing the next Ohio Hunger Dialogue
4:00 p.m. Action planning
4:45 p.m. Closing
5:00 p.m. Opportunity for networking
Sunday, September 29 (Optional and additional cost) 
Food Design Thinking Workshop with Erin White (limited space). Visit to register https://cleveland.aiga.org.
Logistics
Location
Walsh University 
2020 East Maple Street
North Canton, OH 44720
Hotels
Sponsor/Community Resources Tables
If you are interested in being a sponsor for the event or highlighting your organization at a table at the event, contact fdi@walsh.edu