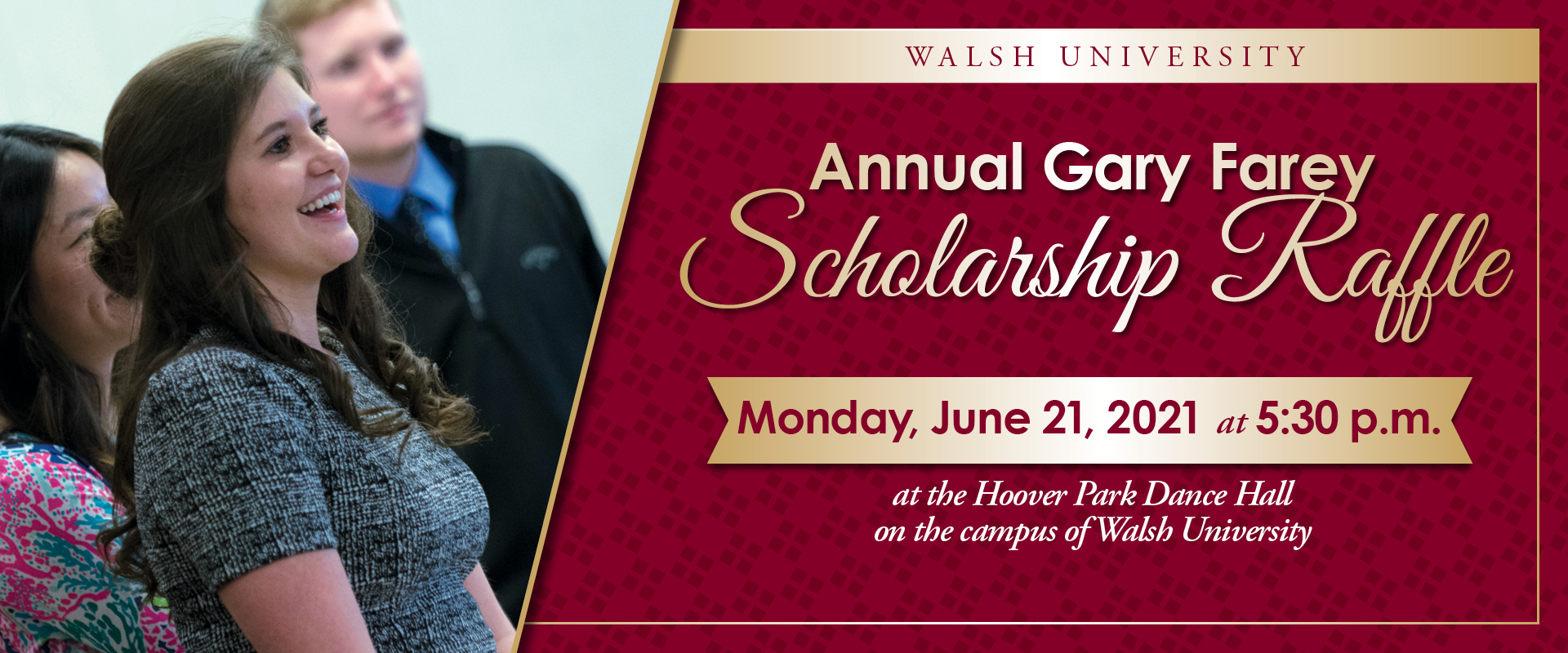 Join us on June 21, 2021 at Hoover Hall for the Annual Gary Farey Reverse Raffle!
The Office of Advancement and Alumni Relations are pleased to host the 50th Annual Gary Farey Reverse Raffle Scholarship Dinner. Enjoy an evening of fun and great cash prizes! Additional opportunities include Sideboard Raffles, 50/50 and a hand or two of poker to win an additional raffle ticket for the big drawing. Don't miss the EXCITEMENT and the chance to WIN!!!
Tickets are $250 and include cocktails and hors d'oeuvres, two dinners, and numerous opportunities to win cash prizes. Additionally dinner tickets are available for $50 each.
$20 Side Boards and $10 50/50 Tickets are available and can be purchased even if you don't buy a reverse raffle ticket.
To purchase tickets please contact Lucia Cirese at (330) 244-4752 or lcirese@walsh.edu.
All proceeds benefit the Walsh University Alumni Scholarship Fund.