Walsh University Graduate Housing
If you've chosen to pursue higher education at Walsh University as a graduate student – congratulations! At Walsh we recognize that graduate programs bring an entirely new set of responsibilities and commitments. With that in mind, you'll need a living environment that is convenient, stress-free and affordable. Walsh University now provides Graduate Student Housing right on campus that is quiet, comfortable and conducive to your graduate experience. We look forward to welcoming you on campus!
Advantages to Graduate Housing at Walsh
Fully furnished apartment – University Apartments.
All utilities included (electric, heat, water, cable and internet)
Optional University Meal Plan available
Access to campus fitness centers, Hoover Trail and Stark parks
Walking distance grocery stores and restaurants
Short drive to other major cities (Akron, Cleveland)
No commute!
Accommodations-University Apartments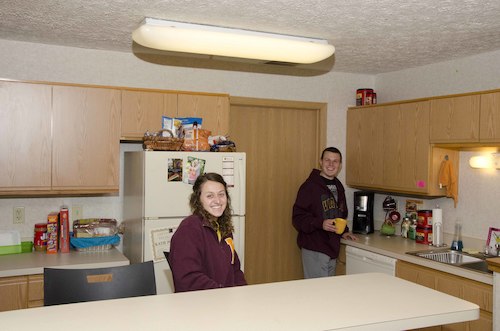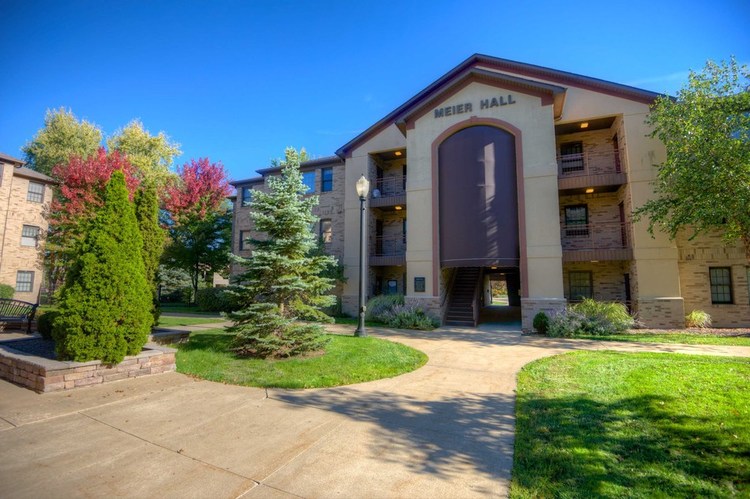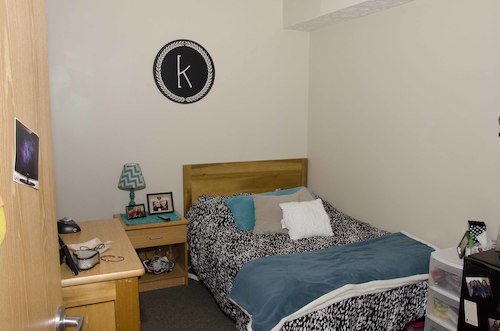 Our University Apartments (Meier Hall) provides quad-style living with single-bed rooms (two shared bathrooms), fully outfitted kitchens, and a private laundry room. The apartments are fully furnished and all utilities (electric, heat, water, cable, and internet) are included as part of your housing contract.
More information about our University apartments is available here
Housing Rates and Meal Plans
2023–2024 Rates-University Apartments
Single Room Rate = $4,765/semester
Click here for more information regarding complete housing rate and meal plan information.
Students are not required to have a meal plan but may opt into a Full or Limited University Graduate Meal Plan by semester.
Graduate Housing Requirements
The student must be enrolled for at least 6 credit hours in a Walsh University Graduate Program.
$200 refundable housing deposit (submitted at the time of application)
Student must be in good conduct standing with the university at the time of application
Graduate housing availability is available on a "first come, first serve basis". For more information, please contact Bianca Hicks, Director of Residence Life at 330.490.7107 or bhicks@walsh.edu.
*At this time, we do not offer housing options for graduate students who are married and/or with families.