International Student Resources and Information
While attending Walsh University as an international student, there are both University policies and US government regulations that you need to follow. International Student Services helps you navigate these guidelines while making successful progress toward your degree.
International Student Services provides immigration counseling to Walsh University's F-1 international students. We are experts in the rules and regulations for F-1 students. We advise our F-1 students how they can maintain their legal student status while studying at Walsh University.
Safety
North Canton is considered to be a relatively safe US city.  Walsh University also takes the safety and security of its students seriously.  The Walsh University Campus Police Department is a function of the Office of Student Affairs. The department's primary goal is to provide a safe and secure environment for the campus community. The staff consists of sworn law enforcement officers who are certified by the Ohio Peace Officers Training Council. The officers have full arrest power, are armed with weapons, and are able to provide all necessary police services on the University property.
Please be advised that as sworn law enforcement officers, Campus Police are qualified to use appropriate force in life threatening situations. The "Use of Deadly Force Policy" appears in the Campus Police Department manual and can be reviewed by consulting the Chief of Campus Police of the Vice President for Student Affairs/Dean of Students.
Officers are identified by their white police shirts, gold badge, and Walsh University Campus Police sleeve patches. Walsh University Emergency Alert System

Nevertheless, some parts of North Canton are considered to be less safe than others.  You may want to discuss this with your residence hall staff, or other students.  Normal personal precautions, such as not walking alone at night, are recommended.  It is also wise to carry identification ("ID") with you at all times, for example, a Walsh University ID card with your photo. We also suggest you carry a name and phone number of Walsh's Campus Police and/or a person to contact if you are injured or in trouble.
---
Kristi Campbell - Director of International Student Services, PDSO, and Title IX Coordinator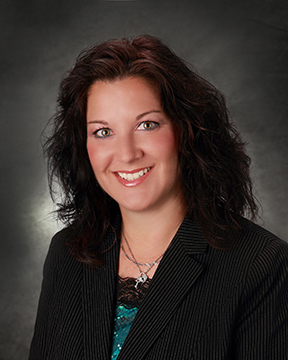 Phone: 330.490.7105
Email: kcampbell1@walsh.edu
Office: Paul and Carol David Family Campus Center