Take the next step toward achieving your dreams
Welcome to Walsh University. We look forward to guiding you through the first steps of your higher education journey. A good first step would be to fill out the form below so we may begin your scholarship assessment. 98% of our students receive scholarship or aid support in some form. Additionally, as a part of our commitment to keeping college affordable for students, Walsh University will freeze tuition for incoming undergraduate freshmen who enroll for Fall 2020. 
As you prepare to start your college career, our admissions staff is ready to help ease the transition into your new role as a college student and answer any of your questions. 
---
COVID-19 Update for Visits & Events: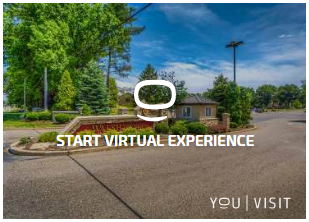 As Walsh University continues to monitor the coronavirus (COVID-19) pandemic, and comply with all federal and state regulations, we are temporarily suspending daily campus visits. In the meantime, please enjoy our virtual tour experience. 
In addition, our Admissions team is still ready to support you and answer any questions you may have. All of our Admission Counselors are hosting video and phone meetings while they are working remotely, and we are happy to schedule a meeting for you! Please click here to schedule a video or phone appointment with your Admission Counselor.
You are also able to contact your Admission Counselor directly. Should you need help finding your Admission Counselor, please check out our Meet Your Admissions Counselor webpage.
We look forward to welcoming you back on campus soon! 
Ready to Apply?
Walsh University is under a rolling admission policy, and students will be notified of the decision immediately. Complete our free online application today! 
Walsh University Viewbooks
Browse the documents below for a brief synopsis of the Walsh University experience.