Thomas Wilks '22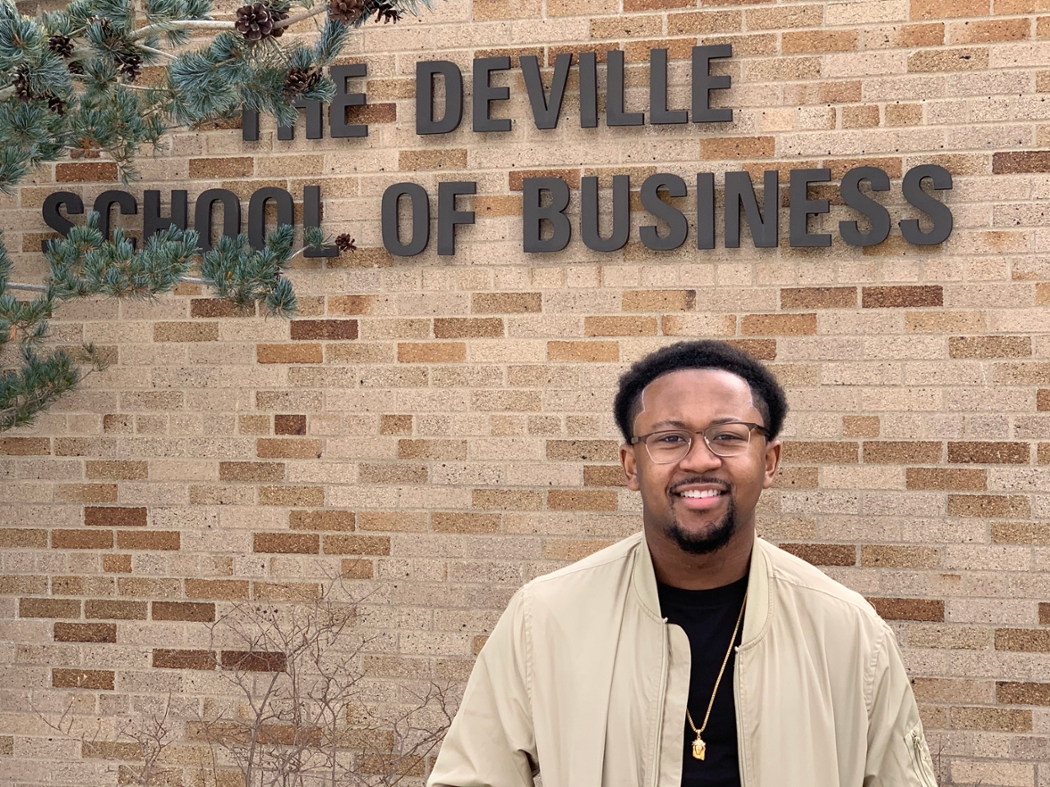 Major: Marketing
Hometown: Glenwillow, Ohio
To be honest, I believe I was destined to attend Walsh University. During my recruitment visit, Coach Fankhauser pulled me aside to let me know how much I was wanted at Walsh University as a football player but, more importantly, as a student. Walsh is a perfect fit for me as an athlete and a student of Christian faith. After earning my bachelor's degree in marketing, I want to pursue a master's degree and start my own business specializing in youth enrichment. My goal is to help young people realize their full potential.
In addition to my role as a running back on the football field, I serve as President of the Black Student Union (BSU), Vice President of the Business Club and a member of the international organization Omega Psi Phi Fraternity INC.
I joined BSU because I wanted to be part of an organization that culturally supports my African-American heritage and have the opportunity to have my voice heard. As President of the Black Student Union, my goals on campus are to address concerns of racism BSU members may face, to develop appropriate tools to address racism through open dialogue with the BSU membership and University administration, to present those tools to the campus as a whole, and to continue to have the Black Student Union seen as a beacon of social change and as a valuable resource on the Walsh University campus.
Throughout my time at Walsh, I've been impressed with how the University works on behalf of its students, helping us in times of need and taking a lead to address issues such as racism head on. However, most impactful has been how Walsh University implemented a pandemic strategic plan, adjusted as needed based on state guidelines, so its students' education would not be disrupted during this pandemic. Their plan has always emphasized the needs of the student academically as well as spiritually.