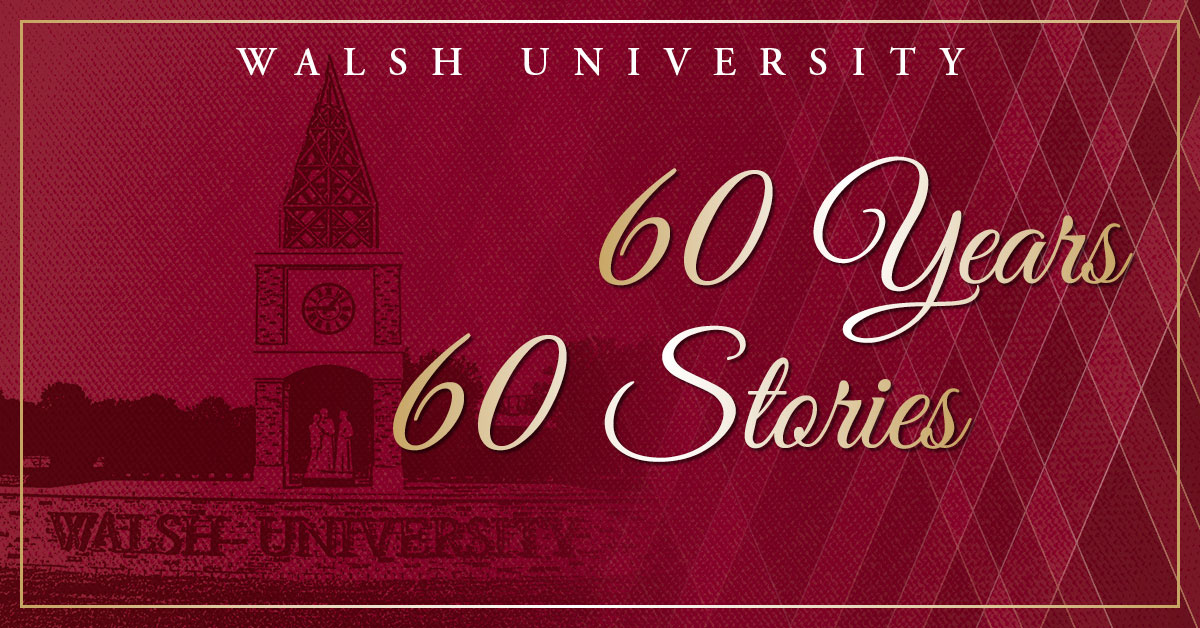 The Brothers of Christian Instruction arrived to North Canton and formed a vision to turn 50 acres of alfalfa into a college campus. On November, 17, 1960, that vision came to fruition when the seven founding Brothers welcomed the inaugural class of 67 "gentlemen" to Walsh College's two-building campus. Never would they have imagined that over the course of the next 60 years Walsh College would emerge as Walsh University, a 136-acre campus with 27 buildings and 17,000 alumni and counting. Yet, with their steadfast faith, courage and dedication to providing a values-based education to all who seek it, that is exactly what transpired.
In celebration of Walsh's 60th anniversary, we are delighted to share the reflections of 60 alumni, faculty, staff and community members. Each of their stories (along with the tens of thousands that go untold) comprise the story of Walsh University and pave the way for generations of Walsh students to come.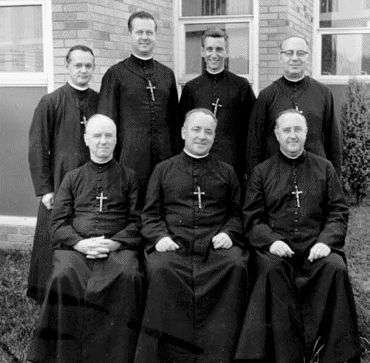 As we celebrate the day the Brothers of Christian Instruction made their vision become reality 61 years ago, we take you back to the first graduating class, with a personal letter from a senior who, in the moment, paused to share his thoughts on growth, perseverance, and gratitude for his experiences as a student at Walsh. Read more here.