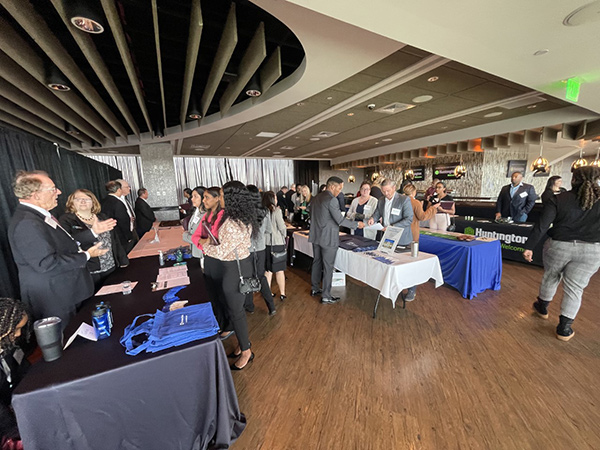 These guides provide a quick resource for navigating the process of applying to internships, jobs or graduate schools. Simply select a link below to download more information on each topic. 
Need additional help drafting a resume? Download our Resume Writing Worksheet here.
---
Take advantage of our resources!
---
Handshake
Handshake is a one stop career services, job and internship posting platform available for all students, alumni, and employers. Over 200,000 employers use Handshake to find students and graduates for jobs and internships in all fields.
Students:  ALL students have a Handshake account! Sign-on using your Walsh username and password. Once logged in students can register for events, book appointments, and discover or apply for jobs and internships. 
Alumni: On Handshake , click "Sign up for an Account" and follow the prompts. When asked, select Walsh University as your school. Your submitted request will be sent to the Career Center for approval. Once approved, you can begin creating your profile, book appointments, and search for jobs.
Employers: Create an employer profile, which will give you access to thousands of university students in Northeast Ohio. Once your employer profile request has been approved, you will have access to connect with students and post internships and jobs. Learn more about how to get started with Handshake HERE .
---
FOCUS 2
Focus 2 is an online, interactive, self-guided career and educational planning system. Students can utilize Focus 2 CAREER to guide you through career and educational decision making to help you choose majors offered at Walsh University, explore occupations, and make informed career decisions. This service is free to all Walsh University students and alumni and will help you plan for and achieve career success!
How to Set Up Your Focus 2 Account & Login
Access Code: CavNation
Create your account on the Walsh University Focus 2 registration page.
Use your WU email and the access code

CavNation

to register.
After creating your account, you'll be able to being the assessment!
Once logged on there are five valid and reliable self-assessments that you can take.
Work Interest Assessment
Values Assessment
Personality Assessment
Skills Assessment
Leisure Assessment
These are used to help learn more about your personality, skills, values and what you enjoy doing in your   which will help determine a career path that may be perfect for you! The results of these assessment are matched to occupations and majors offered at Walsh University.
Once you complete the assessment, you can schedule an appointment on Handshake to discuss your results. If you have any questions, please email Elissa at eprazer@walsh.edu.
---
Prepare to Ace the Interview
Our newest resource, Big Interview,  provides students with a platform to practice interviewing as well as modules on interview best practices, negotiating, informational interviews, resume and cover letters, and commonly asked questions. Big Interview has video lessons, written lessons, video mock interviewing by industry, and an online interview answer builder. Walsh students can create accounts for this free resource using their Walsh email address. Register today!
---
Additional Resources
O*NET Online - Developed under the U.S. Department of Labor/Employment and Training, O*NET includes detailed descriptions of the world of work for use by job seekers, workforce development and HR professionals, students, researchers and more.