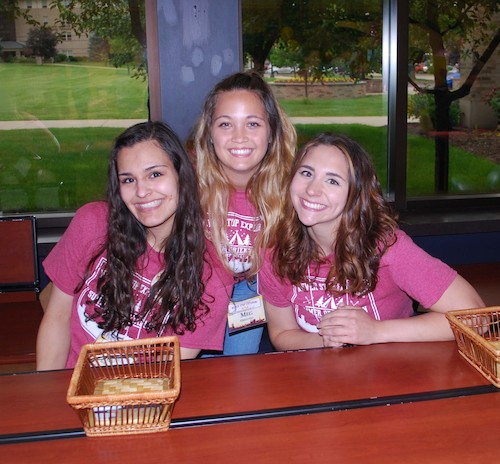 The Fall semester officially kicks-off the weekend prior to the start of classes. Walsh University's Welcome Weekend is specifically designed to help our Freshman students learn about all the exciting opportunities and important responsibilities of being a member of the Cavalier Community. Welcome Weekend events are required for all Freshman students.
At Walsh University, we strive to ensure that as a new student you feel supported, connected and engaged throughout the summer months leading up to and into the start of your first academic semester. As a new member of our community, you will be matched with an upperclassman mentor. Your Maroon & Gold Mentor will outreach to you via email, text message, and through other virtual engagement opportunities. It is important to connect with these current Walsh students as they were once in your shoes and can provide a lot of support during your transition as you prepare for the start of your first semester as a Walsh Cavalier.
As you begin your first semester at Walsh University, our goal is to provide knowledge and experiences that will help your transition to college life, college-level expectations, and connect to campus resources. All new Freshman students are enrolled in our Cavalier Learning Network or CAVS CORE Learning Community. These courses are designed to help you learn about resources on Walsh's campus, opportunities for involvement, time management, goal setting, and critical thinking as well as many other topics essential to your success as a first year college student.