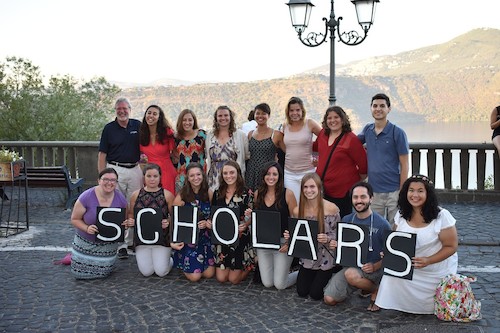 Learning communities and similar peer groups provide participants with enhanced academic and social opportunities as well as increased student engagement. These communities bring students, staff and faculty together outside the classroom for a deeper level of learning and collaboration. In some cases, students in these communities also live together in the same residence hall to assist in developing supportive peer relationships. Many learning communities at Walsh also include scholarship opportunities or other financial aid.
Ask your admission counselor or advisor for more information!
Additional benefits include: 
Faculty mentorship • Built-in peer support • Experiential learning • Increased retention
Service to the local and global community
Participate in an international experience
Participate in a domestic study away program
Academically challenging
Competitive edge for graduate school
Intellectually rewarding
Living Learning Communities Residential Living
Students enrolled in living learning communities enjoy all the advantages of being part of a residence hall community, with the added benefit of living among fellow students that share academic goals and interests.