Walsh University's Master of Occupational Therapy program allows students to pursue a career in one of the nation's emerging fields. Occupational therapy was cited as a Top 25 job for 2021 by U.S. News and World Report. And the Bureau of Labor Statistics expects the field of OT  to grow by 27 percent between 2014 to 2024.
Occupational therapists work with clients to build or restore their abilities to perform daily tasks or "occupations" by utilizing a holistic approach. Each client is evaluated to determine not only the reason abilities have been impacted, but also to establish a personalized therapy plan that considers an individual's responsibilities and everyday environment.
Hybrid Option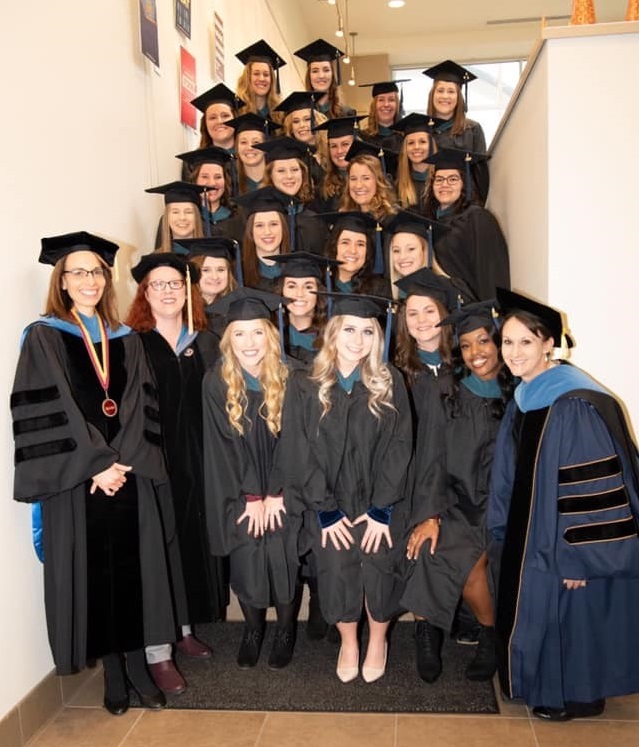 The MOT program is in the process of developing a hybrid program.  While students would still attend some classes in a face-to-face format, several classes will be offered exclusively online.  We believe this will increase flexibility for students who need to work or have familial obligations outside of their academic pursuits.  Online courses have been carefully chosen and any course that includes hands-on practice skills will still meet in person.  
*The proposed hybrid program is pending approval by the Accreditation Council for Occupational Therapy Education (ACOTE) and the transition will not occur until the program receives ACOTE approval.  Please keep checking our website for further updates!   View a proposed course sequence here.
Have a question or want to learn more?
Contact Marcie Erickson at merickson@walsh.edu or 330.490.7418.