As we work to eliminate the stigma surrounding mental health, the demand for these services continues to grow, as more individuals are seeking mental health treatment. With that comes a demand for mental health professionals including Psychiatric Mental Health Nurse Practitioners (PMHNP), especially in states such as Ohio that report a shortage of psychiatrists. 
Join this growing field and enter the Master of Science in Nursing Psychiatric Mental Health Nurse Practitioner program at Walsh University.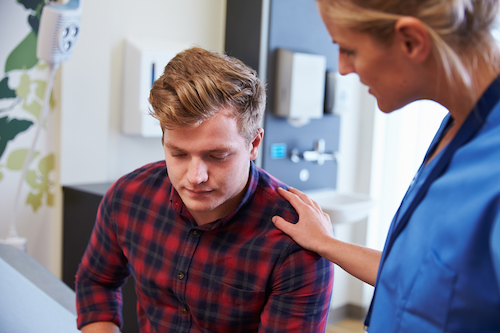 The scope of practice for PMHNPs is similar to that of psychiatrists. PMHNPs can:
Diagnose a mental health disorder
Provide psychosocial treatment for individuals, families and groups
Prescribe medication
Diagnose and treat physical conditions 
WHY WALSH?
Tradition of Excellence. Walsh University has a strong reputation for producing career-ready nurses. Walsh MSN students are known for having a 98% pass rate on their certification exams. 
Real World Experience. Students receive help assistance clinical placements with area psychiatric mental health organizations and practices.
Strategic Partnerships. Relationships forged with area agencies guarantee that students receive clinical experiences that meet the psychiatric mental health care needs in Northeast Ohio.
Interdisciplinary Learning. Because the PMHNP program includes both nursing and counseling coursework, students have the opportunity to broaden their perspectives and learn alongside Walsh's Mental Health Counseling graduate students for certain classes.
Caring Faculty. Whether taken online or in-class, all Walsh courses are led by our experienced, caring faculty who focus on student learning and success. 
Innovative Approach. Guest lectures provide students the newest information and cutting-edge strategies from leading experts currently working in the field.
Advanced Degree Options. Students enrolled in Walsh's MSN programs can simultaneously earn credits toward their Doctorate of Nursing Practice, with the ability to earn a DNP from Walsh in just two semesters following the completion of their master's.