About the Instructors
Dr. Michael Dunphy

For the past 35 years, Dr. Michael Dunphy has served as Professor of Biochemistry, Division Chair of Mathematics and Sciences and most recently as the Dean of the School of Arts and Sciences at Walsh University. A veteran educator, Dr. Dunphy also has over 20 years of experience as a professional speaker, group facilitator and corporate trainer. Since 2000, Dr. Dunphy has designed and delivered over 500 highly successful corporate training programs and specialized learning experiences in leadership, professional coaching, applied emotional intelligence and other "premier skills". Dr. Dunphy is nationally recognized for his creative and interactive presentations and for the high quality of his facilitation skills and practical nature of his programs. Clients have included Pfizer Pharmaceuticals, NovoNordisk, Johnson & Johnson, Centinel Spine, American Express, Disney, Providence Medical Technologies, Canada Post and many more.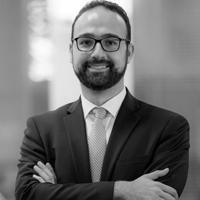 Abdou Ayoub

Abdou Ayoub is the Managing Director of Paragon Shift, a data analytics and AI solutions firm which he founded in 2010. Abdou started his career with Deloitte Consulting out of the Cleveland office working with clients in the America's and Europe and later transferred to the Deloitte Middle East practice where he was based in Beirut and serving clients across the Gulf region across multiple industries. Abdou holds a Master's in Engineering and Management from The Weatherhead School of Management at Case Western Reserve University and Bachelor of Engineering from Youngstown State University. Abdou speaks and consults around the world on topics related to data analytics, AI solutions and applications for IoT technologies.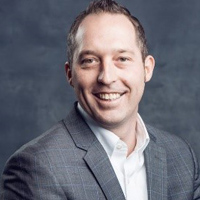 Jason Barr
Jason Barr works within the Cloud Practice at Core BTS. He has held several key leadership roles focused on leveraging Microsoft technologies for enterprise projects designed to deliver scalable, measurable and impactful digital transformational initiatives that are keenly aligned with business goals. A supportive mentor and coach, Jason brings 20 years of experience in engaging and collaborating with C-Level Executives and IT professionals. His expertise includes IT Strategy and Vision, Implementation, Roadmapping, Project Management, Resource Management, Software Architecture, Cloud Architecture and IoT disciplines. Jason's recent projects have been centered on Cloud Computing, Data/Analytics, and Application Development that span many Industry verticals including manufacturing, healthcare, retail and financial services. His skills and certifications include Microsoft Azure, SharePoint Online, Application Development and Modernization, Web and Desktop Development, Microsoft SQL, Cloud Enablement, and IT Architectures. Certifications include MCSD: App Build, MCSA: Web Applications, MCTS: SharePoint (multiple versions), MCTS: .NET Web Applications, Network+, A+, and additional Microsoft Professional and Specialist certifications in various technologies.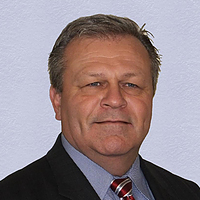 Todd Lensman

Todd Lensman is co-founder of FOFM, Inc., the founder of Lensman & Associates, Ltd., and the founder or co-founder of numerous business entities and investment vehicles. Todd serves as the President of FOFM, Inc., and as the Managing Partner of the Lensman & Associates, Ltd. law firm. In such capacities, his time is committed to matters dealing with investments, private ventures, private equity, estate planning, business and family succession planning, corporate counsel, taxation, and the operation of several businesses.

Todd is both an attorney and Certified Public Accountant who holds law, Masters of Taxation, Accounting, and LL.M. (Taxation) degrees, as well as Registered Investment Advisor certification. He has also completed several NASD Securities examinations, including the Series 7 (General Securities Representative), Series 24 (General Securities Principal), Series 63 (Uniform Securities Agent State Law), and Series 65 (Registered Investment Advisor) examinations.

Todd is an active member of several professional organizations, including the Ohio and American Bar Associations, and the Ohio Society of CPAs. He also currently serves on the Board of Directors of a number of invested companies and private, charitable organizations. Todd lectures and writes on a variety of business, planning, and taxation matters and advises numerous businesses on the how to identify key metrics of data collection and utilize that data to drive business productivity.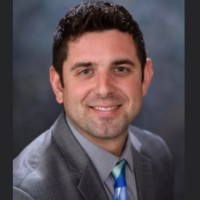 Kyle Quillen

Kyle Quillen is a leader in the design, engineering and deployment of Data Infrastructure aimed at Economic Development and reducing costs for government and businesses through commercialization and monetization of data networks, public telecommunications, and other communication assets. As Agile Network Builders' President and Founder, he is an expert in WAN/LAN tools, network topology architecture and cost/benefit analysis. Kyle designed and engineered a statewide hybrid fiber microwave MPLS network for State of Ohio known as Agile Networks.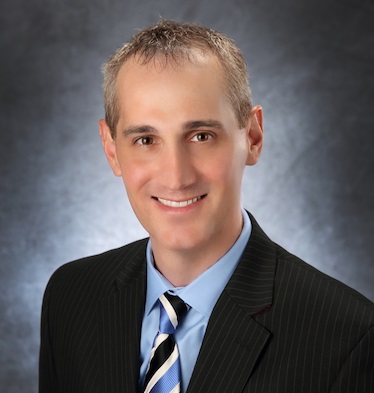 Dr. Daniel Passerini

Daniel Passerini, Ph.D., has been appointed to a new role as Director of Cross-Enterprise Initiatives. Housed in the Department of Academic Affairs, Dr. Passerini will help position Walsh University favorably in many strategic areas as part of this new role by expanding offerings for adult learners, building extensive community, regional and national relationships and generating revenue streams to support investment in programs, people and innovative initiatives. A 1994 alumnus, Dr. Passerini previously served as Walsh's Director of Development and was responsible for developing productive relationships with key University donors and stakeholders. His purpose-driven approach grew community bonds and led to significant university donations.  Dr. Passerini will continue to oversee the President's Advisory Board and work with the Office of Advancement on select projects.
Employees working in the State of Ohio: Ask about eligibility for tuition reimbursement.