Class of 2021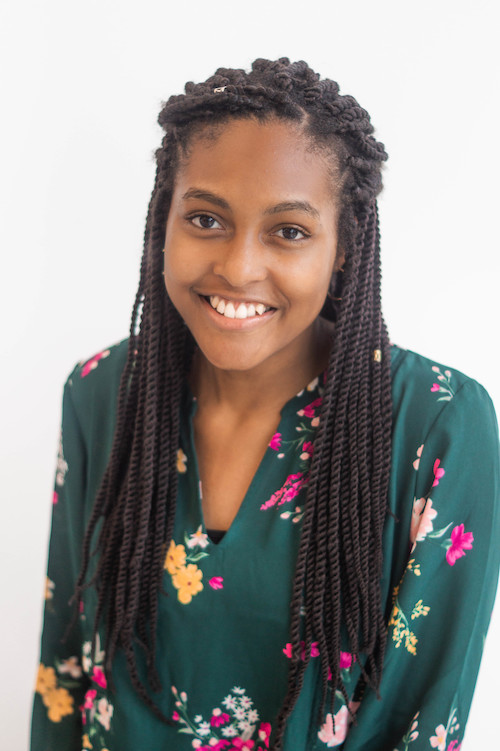 Through the collaboration of different professors, Global learning, Service Learning, clubs and activities, and more, Walsh has helped me, as they do for every student, to tailor an experience that is right for me. If there is something I am interested in or something that I want to do, they work to make it a reality. The different experiences I have had here are helping me achieve my goal of becoming a school psychologist.
On campus, I am involved with many different clubs and activities, including Council for Exceptional Children, Education Club, Liturgical Ministry, Chorale, the Honors Program, Maroon and Gold Mentors, and Active Minds. I also welcome families to campus as a Cavalier Guide, which has greatly impacted my Walsh experience. I especially enjoy giving tours to elementary and middle school students who are often excited about being on a college campus for the first time. I love these tour groups because I can show them that college is possible, and Walsh is possible for them. Being a part of this moment is priceless. Working as a Cavalier Guide is going to help me in my future because, as a school psychologist, I am going to meet with people of various backgrounds and must know how to effectively communicate with them to serve their needs. As a Cavalier guide, I use the same skills in tailoring my tours to the unique interests of prospective students.
I have also had the opportunity to travel with Walsh. Last year I spent my spring break on an experiential learning trip in Laredo, Texas, on the border of the United States and Mexico. While we were there, we met with different community leaders and learned about the realities of life on the border that may be misconstrued by the media. I absolutely loved the trip and it taught me a lot about my future profession. As a school psychologist and someone who is advocating for an enriching learning environment for all students, recognizing that students are coming from different backgrounds, cultures, and homes and recognizing their needs outside of academics is paramount for understanding how to best support them. Working in Laredo exposed me to a range of issues kids could be dealing with like immigration status, homelessness, and other life challenges. There is a movement right now in educational psychology focusing on trauma-informed education, which helps to understand how trauma impacts a student's ability to learn and form meaningful relationships. Having exposure to different kinds of students and experiences will better prepare me to support students in these kinds of situations.
I want to attend graduate school to be a school psychologist, but first I want to take an opportunity to serve. I am interested in applying for the Peace Corps. I think it would be eye-opening to experience a community that is different from mine and learn their culture and values, while gaining valuable life experience. I think it would be great to have some time to experience a different way of life and understand the needs of others outside my immediate community, an opportunity which the Peace Corps provides.
I have gotten so much out of my time here at Walsh because of the focus the university places on each student's individual experience. I have felt like an important member of the family here, not just a number. My professors have made themselves available if I have any questions, even working conference times into class. From the ladies in the dining hall asking about my day, to the librarians helping me with my research, to my friends who have been there through thick and thin, I have been able to succeed in college. I know Walsh wants me to be more than a regular student, they want me to be on fire for learning and for love, and to apply that after I leave to change in the world.