Walsh University graduates enter the workforce with the skills, knowledge, abilities, and heart for service that lead to a lifetime of success. Our graduates have gone onto become CEOs, humanitarians, leaders of Fortune 100 companies, educators, clergy, leaders in healthcare, entrepreneurs, and so much more. Most graduates are employed in their chosen field or are in graduate school within 6 months of graduating. And if they aren't, we'll work with you to make it happen. As a graduate you'll enter your chosen field with:
A deep understanding of a variety of career paths through self-exploration
Multiple smart skills like critical thinking and problem-solving gained through your academic and co-curricular experiences
At least one internship, service learning, and experiential learning opportunity under your belt
Knowledge of methods for navigating and identifying career opportunities and expanding your network
Knowledge to successfully navigate the application process for and choose an appropriate graduate degree program
Career Connections prepares students to stand out and advance in their careers through skill building mentorship, experiential learning and professional network building on campus and in the community.
Walsh's alumni network includes places like: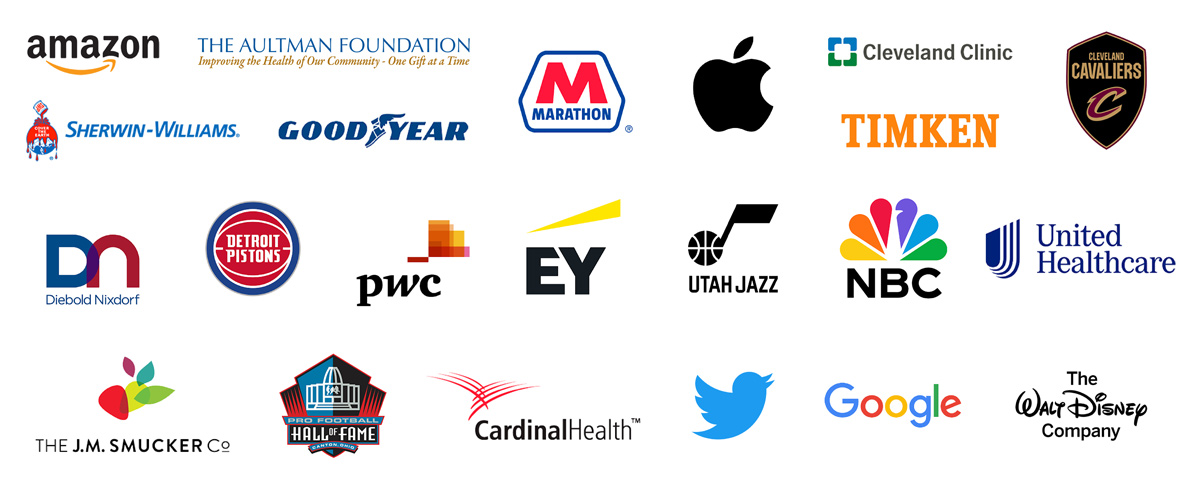 Click here to learn more about all of our accolades and recognitions: Walsh University National Recognition