Hear what Walsh students have to say about the School Counseling Specialization
Rachel Schneider '18
The CHD program at Walsh has been an integral part of my educational growth as a counselor. Through the BA/MA program, I was able to begin taking graduate counseling courses as an undergraduate. Then, as a Dual student, I was able to attain my School Counseling License and Clinical Mental Health Counseling license in under three years. One of the highlights of my education was the Uganda Experience that the CHD program offers for its students. During this trip, I was able to grow in my multicultural understanding of the world, and make long-lasting connections with both the people of Uganda, and my fellow students and professors. With an incredibly supportive faculty and immersive courses, I felt prepared and motivated as I entered practicum and my school and clinical internships, and now as I begin my career as a school-based therapist in Cleveland.
Teresa Rufo '17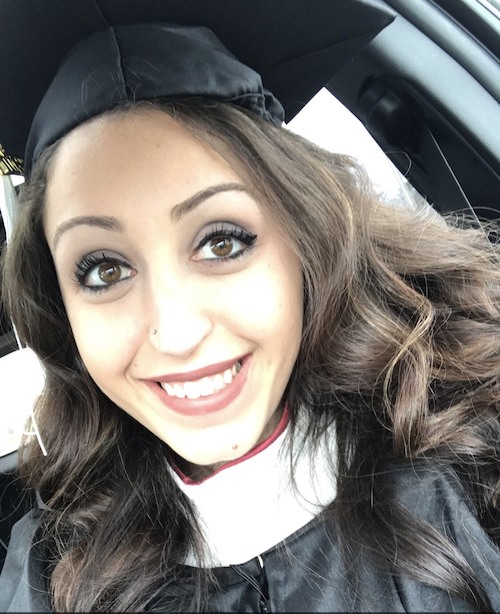 After graduating with my bachelor's degree from Walsh University, I entered the workforce as an Intervention Specialist. I quickly became aware of the needs students in our school systems face. While there are definite academic-based needs, I found that many needs were rooted in social and emotional concerns. When I made my decision to go back to Walsh to obtain my Master's in School Counseling, I knew I was taking the first step to be a part of something so much larger than myself. As an educator, I am fortunate to be in a school system daily and interact closely with students. From the moment I began the program, I gained knowledge and critical skills that enhanced my abilities as both an educator and future school counselor. The faculty truly cares about the success of each grad student, and they took the time to personally invest in each of us. Questions were never left unanswered, and feedback was always given promptly and in a helpful and constructive manner. The small class sizes provided opportunities for connections to be made and collaboration to occur. The students in my cohort became family, with many hours spent together finishing notes, studying for tests, or working on projects. While the coursework was challenging and the standards were high, I walked into exams and licensure tests confident and well-prepared. With that being said, I am confident that I will feel just as prepared when I enter the school counseling field as a licensed professional. The professors not only ensured our success in the classroom, but also facilitated opportunities to create community connections that would benefit us in the future. I am forever grateful that Walsh provided me with such great opportunities to grow on an academic, professional, and emotional level. That growth is priceless, and I would choose Walsh University again in a heartbeat.
Matthew R. Benic '15, LPCA, LGPC, LPC, LSC, NCC
Staff Counselor
East Carolina University
My time at Walsh on the dual specialization track provided me with a wealth of information that has served me well in my career as a College Mental Health Counselor. When looking at grad school programs, I wanted to focus on one that would provide me a strong mental health focus with a firm background in the dynamics of working in a school and Walsh exceeded those requirements and then some. Not only was I trained as a school counselor and mental health counselor but I also had the opportunity to focus my studies on the college population in the majority of my classes thanks to the willingness of my professors and the openness of the program. Even in my school counseling classes where the focus is primarily on K-12, I got the opportunity to explore college development issues, examine the logistics of working in a higher education setting, and was give the chance to prepare documents that could be used in a variety of school settings, including college. But by far, my internship experiences at a STEM high school as well as an actual college counseling center are where I truly felt my training served me best. Not only did I feel prepared, but I was also able to flex my proverbial counseling muscles and embrace new challenges as they came about. Walsh continues to provide a well-established curriculum for training school counselors and mental health counselors with the newest researched based methods, a variety of courses to take, and an accomplished staff that are dedicated to the next generation of students.