Class of 2020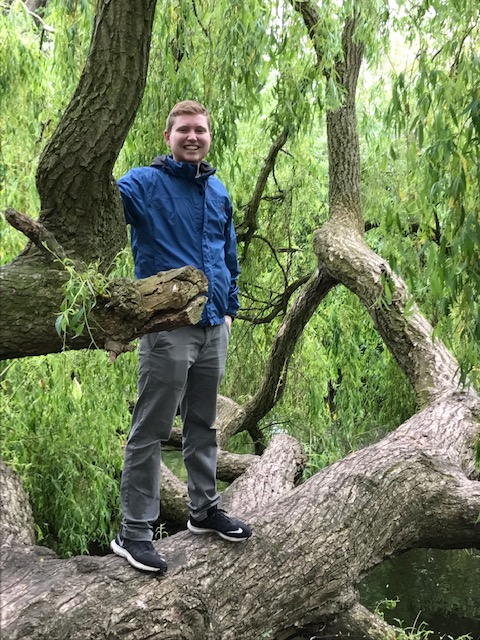 When I was a senior in high school, I decided to apply for the Blouin Global Scholars program after learning about it from a friend who went to Walsh. I was inspired as I listened to her talk about her group's travel and service projects enabled them to learn from different cultures on a global level while implementing change locally. Service and travel were two of my biggest passions and I saw this as a way to combine them.
So far it has been. As a sophomore Blouin Global Scholar, I traveled to Tanzania, which was an eye-opening experience. Since my cohort is studying Hunger and Food Sustainability, I got an up-close look at how another culture tackles the issues and the different things that we could bring back home to help others. I have always been taught that if you have the opportunity to give back you should do it, and attending Walsh as a Blouin Global Scholar has certainly opened the doors to these opportunities.
I chose a major in accounting with the hopes of working for a nonprofit after graduation. Classes in business ethics and discussions focused on nonprofits have prepared me for this goal. In addition, the professors at Walsh have helped me find ways to further develop my outside interests and incorporate them within the classroom as well. I feel comfortable reaching out to them with questions because I know they care and really want me to succeed.
Through my connections with professors, I was able to get an internship at Walsh in the Finance Department. Since being there, I've learned more about the accounting field in a real-world setting and realize that this is truly what I am passionate about. I have gained experience in different areas such as accounts payable, journal entries and fixed assets, which is great because I get to learn a little bit of everything and work with different people within the office. I knew the basics of accounting when I started, but this internship experience has really expanded my knowledge and enhanced what I learned in the classroom.
I've grown so much in my time at Walsh. When I began, the college experience was strange and slightly intimidating, especially because I am from a small hometown. It helped that at Walsh I found student leaders who guided me along the way. Since then, I have tried to become a leader myself and find different ways to give it back to others in any way I can.
My freshman year I was comforted by the presence of the Peacemakers on campus and in the residence halls. The Peacemakers, peer ministers living in the residence halls with freshmen to aid in their transition, were great role models for me on campus. I saw people alive in their faith and realized how much I wanted to be like them as well. The Peacemakers are a part of what made my freshman experience in the residence halls so inviting. They would leave their doors open and encourage others to do the same in order to build community and get to know one another. From there, I became more involved with different clubs on campus such as Campus Ministry Club and Brotherhood and it really showed me personally how to grow in my faith. The impact the Peacemakers had on me made me want to become one as well to be able to guide others in their faith journeys.
I know that Walsh has set me up for success after I graduate in numerous ways. Everything I do, from leadership positions such as Peacemaker to working as a team member in Blouins and being able to build connections with Alumni through the Student Alumni Association, I am being prepared for life after school. I am blessed to attend a school that puts such a huge emphasis on being leaders in service to others. My time here at Walsh has helped me to incorporate that deeper into my life mission and learn ways to continue this after graduation.